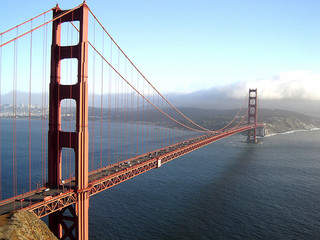 Our San Francisco tenant's law firm believes that all San Francisco's residents, whether they own or rent and whether they are very rich or struggling to make ends meet, deserve a safe and habitable residence. A lawsuit currently pending in San Francisco Superior Court and discussed in a San Francisco Chronicle report examines this right from a unique angle, focusing on the relationship between landlords and the city. It is a reminder that all tenants have rights, the same tenants' rights we fight for on behalf of our clients throughout Northern California.
City Alleges Landlords Provided Unlivable Conditions Violating City Contracts and Risking Tenant Safety
City Attorney Dennis Herrera filed the suit naming four members of the Thakor family and 13 family-controlled companies as defendants, focusing on residential hotels the defendants owned and operated. The defendants claimed to provide stabilization rooms, units intended for homeless people identified by outreach teams, patients leaving San Francisco General, those enrolled in certain programs (i.e. the city's sobering center), and people with other contracts through the Department of Public Health. Monthly invoices to the city associated with the units were in the $65,000 to $73,000 range.
The suit alleges the units, including 880 single-room units in 15 properties, were unsafe — citing fire and building code violations, mold, bedbugs, sewage leaks, roaches, and lead paint as some of the problems – and in violation of the defendants' contracts with the city. Further, the lawsuit suggests the Thakors engaged in "musical rooms," shifting tenants from room to room every few weeks to avoid having them qualify for the added protections granted by the city after 30 consecutive days in residence. Herrera calls the behaviors "appalling" and saying the family exploited the low-income residents and endangered both residents and neighbors. He accuses the family of "defiantly thumb[ing] their noses at city inspectors," billing taxpayers under programs intended to provide clean and safe housing while providing dangerous and uninhabitable units. Among other remedies, the city seeks unspecified damages (including a lien on the real estate), relocation assistance for current tenants, and a court order that the buildings be brought up-to-code.
The Promise of Habitability
Tenants can often feel at the mercy of unscrupulous landlords, particularly given the current market which offers relatively few affordable housing options. However, the law guarantees that all units meet the basic standards of habitability. California Code 1941.1 lists some of these minimum requirements such as having hot and cold water, being free from rodents/vermin, and having appropriate waterproofing/weather protection. Other statewide habitability standards have been developed by the courts, including the presence of working smoke detectors and the absence of persistent sewage overflows. In San Francisco, the San Francisco Rent Ordinance, developed amid another housing crisis, provides added protections.
Helping Tenants Fight for Their Rights
While the case discussed above is being brought by the city, tenants have legal rights too. If your landlord is not providing or maintaining a livable dwelling, please call. Speaking up is even more important in this tight housing market in order to ensure that landlords do not take advantage of tenants who feel "stuck" in their current location. Do not worry that your case is too small – you have rights and those rights deserve protection. An initial consultation is always free. Additionally, many rental agreements and certain laws, including portions of The San Francisco Rent Ordinance, contain attorneys' fees provisions that reimburse a victorious tenant for reasonable attorneys' fees.
See Related Blog Posts
What Does "Habitability" Mean in California?
A Quick Guide to Tenants' Rights Under the San Francisco Rent Ordinance
(Photo by Leonardo Pallotta)