We have come to expect a certain level of privacy in our lives. This includes simple things like expecting people to respect a closed bathroom door and much more complex matters like the protection of electronic health records. With technology changing at a rapid pace, our understanding of individual privacy is changing too. The law is also evolving and, as Northern California privacy rights attorney Greg Brod knows, under some circumstances a violation of an individual's right to privacy can give rise to a civil claim under California law.
Richmond Man Faces Criminal and Civil Charges for Allegedly Stealing Racy Cell Phone Pictures
One Richmond man is facing both criminal and civil claims involving the alleged theft of racy photos from a woman's cell phone. According to The Oakland Tribune, Jose Robert Miranda was working at a Radio Shack in Corte Madera when a 28 year old woman brought her phone to the store to have the screen repaired. The woman says that at some point after that visit she was deleting photos from her tablet, which was connected to the phone, when she noticed that 17 pictures had been sent to an unfamiliar number. The photos involved were private pictures of the woman in little or no clothing. Central Marin Police determined that Miranda had serviced the phone at Radio Shack. According to police, Miranda essentially admitted to stealing the photos and sending them to his own device.
Miranda faces criminal charges including stealing computer data. He no longer works at the store. Both Miranda and Radio Shack also face civil claims filed by the woman. The civil suit includes counts of privacy intrusion, negligence, and other related claims. The unnamed plaintiff asks for an unspecified amount of monetary damages.
California Law and the Right to Privacy
As the notes following the California Civil Jury Instruction ("CACI") 1800 on Intrusion Into Private Affairs explain, California courts first recognized a right to privacy in 1931. The courts found a civil privacy claim rooted in the California Constitution. In order to prove a privacy claim, the plaintiff must prove that (a) she had a reasonable expectation of privacy in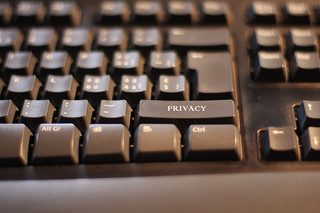 the specific situation, (b) that the defendant intentionally intruded in this place/circumstance, (c) that a reasonable person would find the intrusion highly offensive, (d) that the plaintiff suffered harm, and (e) that the defendant's actions were a substantial causal factor in this harm. The instruction also details the factor a juror should consider when determining if a reasonable expectation of privacy existed and whether the intrusion would be highly offensive to a reasonable individual.
The notes following CACI 1800 confirm that an intrusion can be a physical entry or a "sensory intrusion" like eavesdropping or photographic spying. In fact, California law explicitly creates a private right of action where someone intentionally eavesdrops on a private conversation using an electronic device (Cal. Penal Code 637, CACI Sec. 1809). While that section focuses on the recording of voice conversations, it speaks to California's general commitment to individual privacy.
Further information on the right to privacy in California can be found on the Privacy Laws section of the website for the state's Office of the Attorney General. The page explains that the criminal law forbids knowingly accessing and using/damaging/etc. a computer, computer data, or related networks. The page further explains that such a violation can give rise to civil damages. Numerous other forms of privacy violations that violate state and federal laws, including many that can give rise to a civil claim, are discussed on the page.
A Law Firm Protecting Your Privacy Rights in the Modern World
If you believe someone has intruded on your right to privacy in a manner that caused you harm (including emotional distress), call our Oakland, Santa Rosa, or San Francisco privacy rights law office. We will evaluate your case and, if appropriate, help you file a civil claim against the offender. We cannot undo the harm done, but we can help you obtain financial compensation and send a message that California will not tolerate the invasion of individual privacy.
See Related Blog Posts:
The Dangers of Medical Identity Theft
Oakland-San Francisco Class Action Attorney Comments on Sony Class Action
(Image bu Sebastien Wiertz)