We don't often comment on the passing of well-known individuals on this blog site, but a recently reported loss made our team take a moment and think about all the individual did to help the injured and prevent countless more tragedies.  His crusade reminds us that medications are not without their dangers, even if they've made it through the rigorous FDA approval process.  Our San Francisco drug injury law firm would like to take a moment to remember Bay Area medical geneticist Dr. Edward Lammer for his pioneering work into birth defects and prescription medications.
Dr. Edward Lammer's Crusade to Prevent Accutane-Related Birth Defects
Last Friday, the San Francisco Chronicle announced Dr. Lammer's unexpected death on February 20 at the age of 62.  Before relocating to the Bay Area to work on the California Birth Defects Monitoring Program, Dr. Lammer became known as of the first scientists to establish a link between Accutane, a popular acne drug, in pregnant women and severe birth defects.  He was the principal investigator in a 1985 study that found that women who used Accutane in the first trimester had nearly a 25 times greater risk of having a child with malformations.
Although Accutane's manufacturer knew that it caused birth defects in animals, the drug was approved by the FDA in 1982.  At the time, it carried a warning label and came with a brochure advising pregnant women not to use the medication.  Until Dr. Lammer's study, however, the full magnitude of the risks in humans was not understood, particularly in the earliest weeks of pregnancy when women may have been unaware they were pregnant.
In addition to his research, Dr. Lammer acted as a strong advocate for families impacted by the drug and pushed for stronger safeguards and policies to prevent additional injuries.  His son told reporters ""He liked to be involved in science that affected people's lives.  He was very committed not to just the scientific parts, but the families affected and how people's lives were shaped by this."
The CDC's Treating for Two Initiative Highlights Lack of Information on Medication and Pregnancy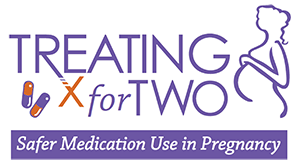 According to the Centers for Disease Control's Treating for Two Initiative, medication use has become increasingly common during pregnancy with 9 out of 10 pregnant women using some medication and 7 out of 10 using at least one prescription drug.  As the CDC notes, medication use during pregnancy is often necessary and sometimes avoiding or stopping a medication is more dangerous to the mother and child than the medication itself.  Nonetheless, it is clear that certain drugs (and the CDC specifically mentions Accutane) can cause serious birth defects or pregnancy loss.
Perhaps the biggest problem lies in the fact that, as the CDC writes, "Fewer than 10% of medications have enough information to determine their safety for use in pregnancy."  Along with other government and private partners, the CDC's Treating for Two Initiative seeks to identify the safest treatment options for pregnant women and their unborn children.  The Initiative has three primary prongs: 1) Better research on how medications impact pregnancy outcomes; 2) Developing more reliable guidance for treating medical conditions during pregnancy, and; 3) Providing "credible and reliable information to healthcare providers and the public to support treatment decisions in pregnancy."
Fighting On for Safer Pregnancies
Our thoughts go out to Dr. Lammer's friends and his family.  We offer thanks to him for all his work and the promise to continue to fight for the health of women and children.  We encourage prescription manufacturers, the medical profession, and the scientific community to join the CDC's effort to prevent drug-related birth defects.
If you are in the Northern California region and you or your child have suffered from a drug related injury (including, but not limited to, birth defects or miscarriage), call our San Francisco prescription medication injury lawyer to learn more about your rights.
See Related Blog Posts:
The Threat of Overmedication in California Nursing Homes
Study: Long-Term Use of Antacids Could Cause B-12 Deficiency-Linked Problems
(Image courtesy of the Centers for Disease Control)