The Brod Law Firm, your San Francisco car accident law firm, knows that anger and driving can be as volatile a combination as alcohol and driving. In our personal injury practice, our team has seen the danger of putting emotions before safety and we represent San Francisco road rage victims harmed by drivers whose emotions overtook their sense of due care.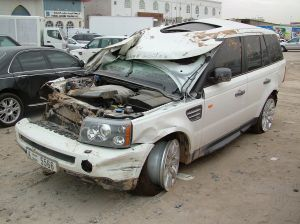 Road rage made headlines again this week. In the early morning hours of Wednesday, January 25, a minivan and a truck collided on Interstate 80 in Richmond. The minivan, a Ford Aerostar, was driven by Ronald Zerangue who was travelling west on I-80 in the vicinity of Carlson Boulevard. The van struck a GMC pickup truck travelling in the carpool lane before crashing into the center divider and flipping repeatedly. Zerangue, 63 of El Sobrante, died at the scene of the crash. The unidentified driver of the pickup and his passenger only suffered minor injuries.
Although the accident remains under investigation, The San Francisco Chronicle suggests road rage is being investigated as a cause. The California Highway Patrol believes that Zerangue may have been attempting to "brake check" the pickup truck at the time of the collision. Brake-checking is the practice of intentionally swerving in front of another vehicle and then stepping on the brake. The Chronicle reports that Zerangue had attempted to cross in front of the truck but clipped it instead, sparking the chain of events that led to the fatality.
Road rage is a serious issue. Wikipedia defines it as "an aggressive or angry behavior by a driver of an automobile or other motor vehicle." The article further notes that the term actually originated in the Los Angeles area after a series of roadway shootings in the mid-1980s. Interestingly, road rage is contained within the leading resource on psychological disorders with the Diagnostic and Statistical Manual of Mental Disorders including it as a symptom of Intermittent Explosive Disorder.
This seriousness is still a bit overlooked, however, by California law. As we've noted in this blog before, road rage is specifically addressed by the laws in many states but is generally lumped together with careless and reckless driving in California. Admittedly, road rage brings to mind the famous comments by Supreme Court Justice Potter Stewart on pornography: "I know it when I see it."
Regardless of the vagueness in the criminal law, victims harmed by an emotional driver should consider a civil personal injury lawsuit. Our San Francisco personal injury lawyer can help a victim pursue damages in court. A civil lawsuit after a car accident can include a recovery for medical damages, lost wages, and other costs stemming from another driver's negligent acts. Further, courts may award damages for pain and suffering. In the most extreme cases, which can include particularly aggressive acts of emotional driving, the court may even award punitive damages in order to further punish a wrongful act.
If you or a loved one was harmed in a San Francisco road rage accident, please call to schedule a free consultation. Most cases of this kind are handled on a contingency basis so there is no cost to you unless you recover compensation for your injuries.
See Related Blog Posts:
The Legislation of Road Rage-Comparing California to Rest of the Country
San Francisco-Oakland Car Accident Attorney Comments on a Case of Road Rage in San Francisco