Parents should be able to send their children to school with confidence that they are safe and protected from harm while they learn. This is a fundamental promise that our communities make to families. As an Oakland sexual abuse victim's law firm, our team is committed to helping when this commitment is not met. Abuse in Oakland schools should not be tolerated and victims and their families should pursue justice in both civil and criminal court.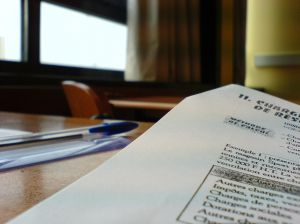 The Oakland Tribune reported this week on the conclusion to a criminal case against a former area school teacher. Michael Merrick, 48, was a teacher at Lafayette's Stanley Middle School when he was arrested on abuse charges in October 2010. The charges that Merrick molested a fourteen year-old girl stemmed from time the two spent in private summer tutoring sessions on school property and evidence included semen stains from a classroom couch as well as text messages sent by Merrick to the young teen. Merrick accepted a plea deal in the criminal case that will result in five years and eight months in prison. As part of the agreement, Merrick confessed to his actions in court and apologized to the girl, her family, and the community that trusted him with their youth.
Of course, no court action can ever bring back the loss of innocence or undo the harm caused by molestation, especially when the perpetrator was a trusted adult. That said, it is important that victim's families consider whether a California civil lawsuit for sexual abuse may be an appropriate and even necessary step towards recovery. A criminal conviction is an important element of justice and can provide an important mental and emotional role in the victim's recovery. However, a criminal conviction cannot address many of the very real aftereffects of the abuse. It is vital that abuse victims are able to receive skilled psychological counseling and this can be a very costly, long-term endeavor. In some cases, medical bills for physical injury may also be a factor. Only a civil lawsuit can provide the financial compensation from the abuser that will help a victim afford this necessary emotional and physical treatment.
In some cases, parties other than the abuser may be included in a civil sexual abuse lawsuit. This can be helpful where the perpetrator may be unable to pay an award. It can also serve as a strong statement about responsibility, especially where children are involved. Our schools owe a safe environment to our children. Consulting a skilled Oakland school injury attorney will allow you to explore whether a claim against the school district is also appropriate in your specific case. If the school was negligent in monitoring safety or responding to prior reports, including the school in a lawsuit can increase the civil recovery and can also help send a strong message that may result in greater precautions in the future.
Again, The Brod Law Firm knows that no amount of money can ever truly compensate a victim for the horror of abuse. However, money can help with both psychological and physical treatment. This is what the civil system is for – compensating victims. Please reach out if we can help you and your family move ahead after an unimaginable trauma.
See Related Blog Posts:
Remembering the Victims: San Francisco Victim's Rights Attorney Comments on Criminal Sentencing of Child Molester
Oakland School Threats Reminder of Need for Safe School Environments