Drunk driving accidents in Sacramento and throughout our Northern California communities remain all too frequent occurrences. Our Sacramento accident attorney sees the dangerous collisions that result from driving under the influence and urges residents to make safety a priority and refrain from getting behind the wheel while intoxicated.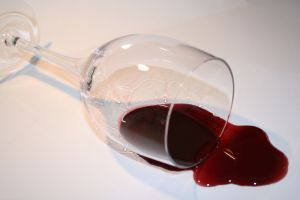 According to a report in The Sacramento Bee, Auburn Police responded to a report of a noisy party on Buckeye Court early Sunday morning. While standing outside their own vehicles at the scene, two officers ordered a driver to stop after the suspect failed to heed a stop sign. A third officer, who was in his car at the time, tried to overtake the suspect but the motorist continued to flee at a high speed. The driver sped through additional intersections, again failing to obey stop signs, until arriving at the intersection of Vista Del Monte and Perkins Way. At that location, the suspect lost control of the car which left the roadway and collided with a parked vehicle before crashing into a pillar that was part of a home on Vista Del Monte. No one in the home was injured. Police released a male passenger but arrested the car's driver, Ross Levin, and took him into custody on suspicion of driving under the influence of alcohol.
Police throughout our region are on the lookout for drunk drivers. It is also important for other drivers to be alert and aware of the possibility that other motorists may be under the influence of alcohol. Mothers Against Drunk Driving ("MADD") lists warning signs that a driver may be intoxicated on their website. These signs include: Drifting in and out of the lane of traffic; Rapid acceleration and deceleration; Improper signal usage; Erratic braking; Swerving or weaving across the road; and Slow response to traffic signals. In some cases, driving significantly below the speed limit can also be a sign that a driver is attempting to operate a vehicle while under the influence of alcohol.
MADD also provides suggestions for responding to a suspected drunk driver on the roadway. The first tip is to stay as far away from the suspect's vehicle as possible. It is better to avoid trying to pass the other driver as this can lead to a collision. If and when you can do so safely, take note of the car's license plate and the color, make, and model of the car. When you are able, pull over to the side of the road and call 911 or local police. Be prepared to give the dispatcher the exact location of the vehicle, the reasons for your suspicion that the driver is intoxicated, and the vehicle information.
If, despite your own vigilance, you are injured by a drunk driver in Sacramento, please call our team. The police can file criminal charges, but it is only in civil court that a victim can recover compensation for his or her injuries. As an experienced Sacramento personal injury law firm, we are ready and able to help injured victims recover money damages after a crash. A consultation is always free and most accident cases are handled on a contingency basis so no legal fees are due unless you receive compensation for your injuries.
See Related Blog Posts:
Additional Charges Brought In Case of Teenage Drinking and Fatal DUI
Holiday Message from your San Francisco DUI Accident Lawyers: Enjoy, Give Thanks, Be Safe