At our San Francisco personal injury law firm, we hear many tragic stories. We represent those injured in San Francisco car accidents and the families of those killed in area collisions because we know that financial compensation can help victims move forward after a tragedy. Compensation in civil court is important, but it cannot undo a tragic event, especially a fatality.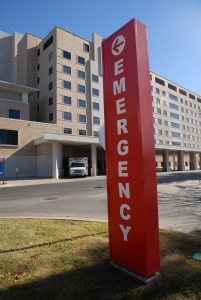 A recent report in The San Francisco Chronicle served as a particular reminder of the fact that every victim lost in a traffic fatality had his or her own story. Sena Putra, a 47 year old Oakland resident, was returning to work after lunch on Thursday. He was crossing 13th Street in the South of Market neighborhood of San Francisco when he was hit by a gasoline tanker truck as it turned onto 13th from Folsom Street. Investigators reported that Putra was crossing in a crosswalk and had a green light. Putra died at the accident scene. The driver of the truck did remain at the scene and cooperated with police. As of the time of the report, no arrest had been made.
Details of Putra's personal story make this crash particularly poignant. Putra had emigrated to the United States from Indonesia nearly ten years ago. On April 17, he proudly became a citizen. Colleagues report that Putra loved his adopted country and was proud to have become an American. Putra worked as an accountant at UCSF's Langley Porter Psychiatric Hospital. After learning of his death, Putra's former supervisor checked his briefcase. Inside, she found his newly completed voter registration forms. The supervisor noted that Putra had expressed looking forward to his first opportunity to vote. They also noted that Putra's family was gathered for a wedding in Jakarta but that he was unable to afford the trip to join the celebration after having made a visit last year.
It is because every victim has a story that we are proud to serve as a San Francisco accident law firm. We make it a point to know the story behind every case we work on, providing a level of personal service that is often lacking at the larger law firms. Our work on each case begins with a free consultation. In this initial meeting, we will learn the details of your unique case and discuss how California law applies to your circumstances. If you decide to engage our firm, you will have the benefit of Attorney Gregory Brod's experience representing clients in civil court for more than fifteen years. In most accident cases, including those involving personal injury and wrongful death claims, we work on a contingency basis. This means that we only get paid if you receive compensation for your losses. We believe in the cases we take and we align our own financial interests directly with the interests of our clients.
If you have suffered injury or lost a loved one due to the negligence of another driver in a San Francisco auto accident, please contact our team. We cannot turn back time, but we can work with you to understand your unique story and to help you receive the compensation due under California law.
See Related Blog Posts:
Recent Car Accidents in San Francisco are a Reminder of the Most Common Causes of Crashes
Head-On Collision Leads Attorney to Consider the Danger of Drowsy Driving