According to The National Center for Injury Prevention and Control, accidental falls are the number one cause of both fatal and non-fatal injuries in adults older than 65. Of falls among older adults, most occur in nursing homes. Research conducted by The National Center for Injury Prevention and Control found that although only about five percent of adults 65 and older reside in nursing homes, older adults in nursing homes account for twenty percent of deaths from accidental falls from this age group.
On average, a nursing home reports 1.5 falls for every bed in the establishment. This statistic, of course, does not include unreported falls that occur in nursing homes. Nursing homes have higher fall rates due to the relatively fragile population that resides there. Most elderly people move to nursing homes precisely because they cannot take care of themselves properly and are at risk for injuring themselves.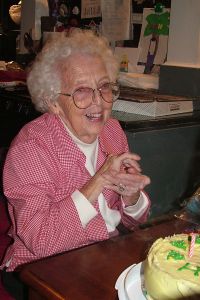 Nursing homes must adhere to the standard of care when providing services to their patients. For instance, a nursing home must implement and educate its staff about proper procedures for preventing or following-up on a fall incident in the nursing home. These procedures must measure up to the standard protocol implemented by other nursing homes under similar circumstances.
If you or your family member is living in a nursing home, it is advisable to investigate both the nursing home's strategies to prevent falls and its follow-up procedures in case of a fall, as between half and three quarters of older adults in nursing homes fall each year.
Here are some tips to use when evaluating a nursing home:
• Be sure that the nursing home educates both staff and residents about common reasons for falls and ways to prevent bad falls.
• Ensure that the nursing home is well-lit and free of obstacles. Check that it regularly inspects items of common use and that it has an appropriate number of sturdy physical aides, such as handrails. Remember that 16% to 27% of falls in nursing homes result from environmental hazards.
• Ask about accessibility to call lights in case of injury or other cause for alarm. Also, look to see that beds and toilets are an appropriate height, making them easier to use.
• Pay attention to patient apparel. Residents of nursing homes should wear non-slip shoes or slippers.
• Make sure that the nursing home carefully reviews patients' prescribed medicines to minimize disorientation and confusion. It should update prescriptions on a regular basis, including eyeglass prescriptions.
In addition to policies for fall prevention, nursing homes should have strict procedures following a fall incident. Post-fall procedures should include:
• Immediate assessment of the patient to look for medical conditions that may have contributed to the fall, as well as increased observation of the patient for 48 hours after a fall to watch for injuries that may appear after the fact.
• Inspection of the fall area for physical hazards.
• Identification of high risk or previous fall victims to staff and with clearly delineated precautions for such residents.
Falls that occur in older adults cause monetary and emotional damages. For instance in 2000, falls in older adults cost the U.S. health care system 19 billion dollars. Additionally, falls are the most common cause of traumatic brain injuries in older adults, which heavily affects physical and mental functionality. Previous falls may make older adults anxious, decreasing their independence and activeness, and leading to feelings of helplessness.
If you feel that a loved one's physical well-being is at risk because of bad practices at a nursing home, consider contacting a lawyer to advise you on preventing elder abuse. Please call for a free consultation at (800) 427-7020.
Greg Brod is an experienced personal injury lawyer practicing in the San Francisco Bay Area and surrounding regions. Mr. Brod fights against inadequate conditions in nursing homes across Northern California.

Sources:
National Center for Injury Prevention and Control: Costs of Falls Among Older Adults. September, 2011.
National Center for Injury Prevention and Control: Falls Among Older Adults- An Overview. September, 2011.
National Center for Injury Prevention and Control: Falls in Nursing Homes. September, 2011.
Gray-Micelli, Deanna. FALLS: Nursing Standard of Practice Protocol: Fall Prevention. Hartford Institute for Geriatric Nursing. January, 2008.