Every year thousands of Californians suffer serious complications—including death—due to medical negligence. According to a 2015 report in the Los Angeles Daily News, ten of California's largest hospitals "were penalized a total of $700,000" for "serious deficiencies in care." For example, one San Francisco hospital was fined $100,000—its ninth penalty from state officials—when a patient was blinded after a patient received an injection against doctors' orders.
Health Plan Not Liable for Its Own Hospital's Malpractice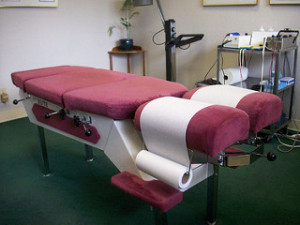 Unfortunately, California law can limit the liability of large health care companies whose policies often facilitate medical errors. Here is a recent example from Los Angeles County. A 67-year-old woman was taken to a local emergency room. She presented with symptoms of headache, nausea, and vomiting. An emergency room physician ordered a series of tests, including a CT scan to check for any possible brain damage.
But before the tests could even be performed, hospital officials declared the woman had "financial issues"—i.e., she was not a member of the hospital's health plan. The hospital, in fact, had an "exclusive" arrangement with a large health care service plan. While this hospital could provide acute care to emergency patients, it lacked the resources to treat a "neurological emergency."
Which was what this woman had. The CT scan told doctors that she had a brain bleed. She needed to be transferred to another hospital immediately. But once again, the fact that she was not a member of the hospital's health plan affected her care. The hospital had different transfer procedures for members and non-members.
Had the woman been a member, the emergency room would have immediately contacted another hospital within the health plan and coordinated transportation. But since this woman was a non-member, a "case manager" had to first seek approval from her own insurance company before any transfer could be done.
This significantly delayed the woman's care. She waited nearly 15 hours between the time the hospital first ordered the CT scan and receiving the necessary surgery to treat her brain bleed at the second hospital. By then it was too late. The woman died two days later.
The woman's family subsequently sued a number of parties for negligence and wrongful death, including the health plan that had an exclusive relationship with the first hospital. A trial judge dismissed the health plan as a defendant, holding it was not responsible for the hospital's actions.
The family appealed, but the California Second District Court of Appeal agreed with the lower court's decision. As the appeals court explained, under California law a health plan is not "vicariously liable" for the acts of hospitals it contracts with—even where, as in this case, the health plan's policies contributed to the alleged negligence.
The family argued the health plan could nonetheless be liable as it constituted a "single enterprise" with the hospital. The appeals court rejected that explanation. While the health plan had a "close relationship" with the hospital—indeed, California permits health plans to own and operate hospitals—that still did not make the health plan liable. The court said the family could only seek damages against the hospital and health care providers.
Have You Been Injured Due to Medical Malpractice?
Of course, the family's ability to seek damages against health care providers is further restricted by California law that limits malpractice damages. It seems that state officials care more about protecting health care profits than compensating injured patients or the loved ones of family members who die due to outright neglect.
This is why, if you have been the victim of medical malpractice or health care negligence, it is important to seek help from an experienced San Francisco personal injury lawyer. Contact the Brod Law Firm today if you need to consult with an attorney about your situation.