Skin care is a major international business. A 2014 report in the New York Times detailed how South Korea has emerged as a major rival to the traditional European firms who dominated the "beauty market." In particular, a wave of South Korean skin care products "intended to protect and heal patients' skin after treatment"have hit U.S. markets.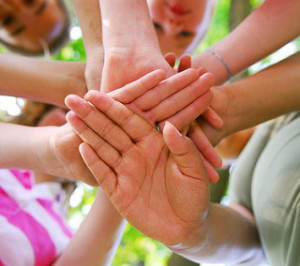 Steroids in South Korean Cosmetics Leads to California Class Action
But consumers should always be cautious when assessing health claims made by skin care products. According to a recent alert issued by the U.S. Food and Drug Administration, many skin care products should be treated as drugs, especially if they make "anti-aging" or similar claims.
Indeed, many imported skin care products contain active ingredients that can lead to serious side effects. When manufacturers fail to properly disclose these ingredients, and their risks, customers may have grounds to file a defective product lawsuit against the companies that manufacture and market such products. This means that consumers need to be aware of their legal rights in these situations.
For example, a California court recently addressed a large class action settlement against a popular distributor of South Korean face creams. In 2012, the South Korean government suspended sales of a "healing cream" sold by the defendant after tests determined the product contained steroids that "could lead to skin atrophy and enlarged capillaries" with long-term use. A number of California residents who purchased this face cream subsequently filed a class action complaint, alleging among other things violation of California Consumer Legal Remedies Act (CLRA).
Eventually the defendant reached a settlement with representatives of the class. As there were tens of thousands of potential class members, California law requires publication of a notice before a court could approve the settlement. In this case, a notice was published one time in a popular nationwide newspaper supplement.
Two groups of class members later filed objections to the settlement. One group argued that the one-time newspaper notice was inadequate to comply with the requirements of California law. A state appeals court rejected this argument in a June 21 opinion. The court said that while California requires at least four weekly notices when a class action is certified, that does not apply to notice of a proposed settlement, especially when the class is nationwide in scope.
It should also be noted that this particular settlement did not apply to personal injury claims. In other words, any customer who actually suffered an injury—i.e., they experienced harmful side effects from using the face cream—can still file a separate lawsuit for damages. This settlement only addressed the consumer fraud aspects of the defendant's conduct.
Get Help From a San Francisco Product Liability Lawyer
In many cases you may be a party to a consumer class action without knowing it. That is why if you have any reason to suspect that you have been harmed to a defective product, you should speak with a San Francisco personal injury lawyer who can advise you of your rights. Contact the Brod Law Firm today if you need assistance from an experienced defective products and product liability attorney.
Related Posts