All parents worry that their children will be seriously injured while playing high school sports. But rough play on the field is not the only potential source of a sports injury that a student-athlete needs to worry about. In many cases, defective equipment—and even the playing field itself—may pose a significant risk to your child's safety.
High School Sues After Paying $592,000 for Defective Field
In recent years many schools have replaced their natural grass athletic fields with synthetic turf. Artificial turf is considered easier to maintain and allows schools to use their fields for more events. Some artificial turf proponents also claim it reduces the risk of player injury.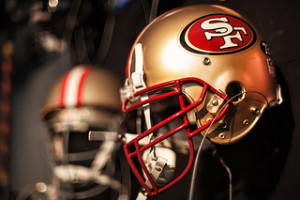 But that assumes the artificial turf itself is free from manufacturing defects. In 2013, a leading manufacturer of synthetic turf sued its principal supplier of polyethylene fibers—the substance used to create artificial grass—after the manufacturer "began receiving complaints about the durability of the artificial turf fields it had installed." The manufacturer said that as a result of these complaints, it had to replace a number of fields at their own expense.
At least one California high school, however, said it did not receive a replacement for a defective field. Earlier this year, a public school district in Calaveras County sued the manufacturer, alleging among other things breach of contract and "negligent misrepresentation." The school district has alleged that in 2009 it paid the defendant $592,000 to install a synthetic turf field. Although the field came with an eight-year warranty, after the school school district complained in 2014 that the turf had begun to fail, the defendant refused to replace the field. This was nearly three years after the same defendant sued its supplier for selling it the defective polyethylene fibers.
On June 27, the judge presiding over the school district's lawsuit denied the manufacturer's motion to dismiss one of the claims against it. As noted above, the school district alleges "negligent misrepresentation," which is a tort based on "deceit." Here, the manufacturer argued the school district should be limited to arguing a breach of contract under the California Uniform Commercial Code (UCC).
The UCC only applies to the sale of goods and not labor. And in general, California courts will bar a tort claim related to product liability when the injured customer can "rely on the law of contracts and implied and express warranties." However, the judge in this case noted there are exceptions to this rule. For example, the California Supreme Court has said a person injured by a defective product may have a separate tort claim when the underlying contract "was fraudulently induced."
The judge said there was no controlling precedent in California that barred negligent misrepresentation claims such as the one presented here by the school district. Accordingly, he said the school district could proceed with this part of its case. Keep in mind, the judge did not rule on the merits of this argument or determine whether the defendant has, in fact, engaged in deceit.
Contact a San Francisco Product Liability Lawyer
This case is not just about an allegedly defective product. It also demonstrates how taxpayers are susceptible to deceit and fraudulent misrepresentation when purchasing equipment for their public schools. This is why it is important to hold manufacturers accountable when they attempt to mislead consumers. If you have been harmed due to a defective product and need to speak with a San Francisco personal injury lawyer, contact the Brod Law Firm today.
Related Posts