Bicycling is a terrific commuting option. It is environmentally friendly, cost-conscious, and provides a terrific fitness benefit. Our San Francisco bicycle accident attorney encourages more Californians to use cycling as a part of their regular commute. However, as a focused personal injury law firm for San Francisco and other Northern California regions, we know that bicycle accidents are a real concern for area cyclists.
One such accident was reported by The San Francisco Chronicle this week. The injured victim, a thirty-nine year old cyclist, was riding on Clement Street, travelling eastbound in the Richmond District of San Francisco just before five P.M. on Tuesday January 31. The rider was struck by a United States Postal Service Truck that was proceeding northbound on 18th Avenue at the time of the crash. A police spokesman noted that the rider was not wearing a helmet, suffered minor head trauma in the accident (earlier police reports suggesting a life-threatening injury have been altered) and was treated at San Francisco General Hospital. According to preliminary investigations, the cyclist had the right of way at the time of the collision and the postal worker failed to come to a full stop prior to entering the intersection.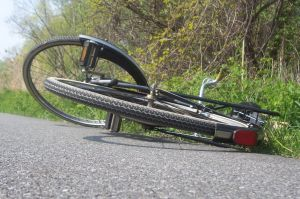 According to the California Department of Motor Vehicles, over one hundred people are killed in cycling accidents annually in our state, with injured cyclists numbering in the thousands. Drivers should remember to take particular caution when sharing the roadways with bicyclers, but cyclists must also exercise caution when travelling. Bicycles are required to follow all the same rules of the road that govern motor vehicles including stopping for red lights and obeying other traffic signs. Bicycle riders should opt for visible garments, especially if travelling in low-lit conditions. Helmets should be a part of every cyclist's uniform. Although California law only mandates helmet-wearing for riders under age eighteen, cyclists of all ages should make wearing a well-fitting helmet a standard part of their riding routine.
While we urge bicyclists to exercise caution, we do want accident victims to know that perfection is not a requirement for legal action. It would certainly have been preferable for the victim in Tuesday's crash to have worn a helmet and this precaution may have limited (or even eliminated entirely) the rider's injuries. However, the decision to go without a helmet does not mean the rider has no legal claim should the results of the preliminary investigation be sustained and the conclusion that the mail truck driver failed to stop completely be upheld. Instead of barring coverage, the rider's own fault will be factored into the amount of a legal recovery. For example, a court might conclude the accident and resulting injury was seventy-five percent attributable to the driver's failure to yield and twenty-five percent due to the failure of the cyclist to wear protective apparel. If the same court found the damages from the accident would normally amount to a verdict of $20,000, the court would discount this amount to account for the cyclist's own actions and award $15,000 instead. Like other injury matters, legal claims regarding bicycle accidents often settle out of court but this principle will also apply in settlement negotiations.
If you have been injured in a bicycle accident in Northern California, our San Francisco bicycle crash lawyer is here to help. Call to talk with our team and schedule a free consultation to discuss how we can help you protect your legal rights and obtain compensation for your injuries.
See Related Blog Posts:
Cyclist Suffers Life-Threatening Injuries After Being Struck By San Francisco Taxi
How San Francisco Can Make Its Streets Safer For Cyclists