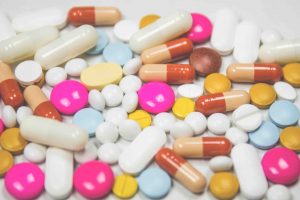 Drug manufacturer Johnson & Johnson agreed to a $33 million settlement with the federal government and 42 states after it was alleged that its subsidiaries failed to maintain quality control standards and produced defective products over a two-year period. The defective over-the-counter medications include: Tylenol, Motrin, St. Joseph Aspirin, Benadryl, Sudafed, Zyrtec and Zyrtec Eye Drops, Rolaids, Pepcid, and Mylanta. It was alleged that these products had musty odors, contained unwanted particles and bacteria, and did not dissolve properly. This put products with improper labels on the market and put consumers at risk.
More on the Settlement
Under the settlement agreement, the responsible subsidiaries, McNeil-PPC and McNeil Consumer Health Care, agree to not unlawfully promote OTC medications. They will uphold internal standards and federal regulations, including taking preventative and corrective actions when manufacturing OTC drugs. The businesses will not represent online that their manufacturing facilities meet Good Manufacturing Practices if they instigated a recall of an OTC drug product within the previous 12 months. If a recall occurs, they will promptly respond to all written requests from attorneys general seeking information to identify wholesalers and warehouses of the affected drugs.