We are proud to live in a city and a region that are committed to making public transportation a viable, workable option. Public transportation is good for the environment. It is also a healthy option since those using public transit are more likely to walk for a portion of their commute than drivers using their own private vehicles. Public transportation systems such as The San Francisco Municipal Railway ("Muni") and Bay Area Rapid Transit ("BART") also shape a region's identity and promote a sense of unification. Nonetheless, public transportation accidents are an unfortunate reality. Even a single-vehicle crash can impact dozens of travelers. As a San Francisco public transportation injury lawyer, Attorney Greg Brod helps these victims. Whether dealing with a Muni crash in town or a BART accident anywhere in the region, Attorney Brod helps injured people recover the compensation they need and deserve.
Shining a Light on "BART's Track Troubles"  
On Monday, The San Francisco Chronicle published a column titled "BART's Track Troubles Can't Be Ignored." The report, a must-read for users of the rail network, suggests that hazardous and/or deteriorating tracks may put the safety of thousands at risk. In recent years, public officials have focused on expanding BART's reach and its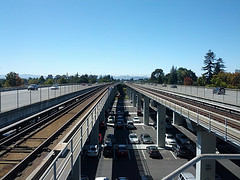 operating hours; twin goals that may come at the expense of maintenance on existing lines. BART opened in 1972 (43 years ago). Since then, only about 20% of the tracks have been replaced. In contrast, federal officials estimate tracks have a 25 year life span while BART officials say tracks should last 20 to 35 years depending on location.