Impaired dri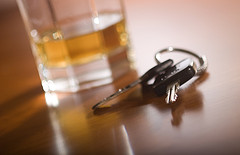 ving, whether due to alcohol or other drugs, kills.  We all know this long before we are old enough to step behind the wheel.  Yet, for reasons we've never truly been able to understand, people continue to choose to drive drunk and drive under the influence of illicit drugs.  Our Oakland drunk driving victims' law firm works with the families left grieving because someone else made a dangerous decision that had terrible consequences — consequences that are all the more tragic because impaired driving deaths are both foreseeable and completely preventable.
Police Suspect Impaired Driving Caused Deadly Vacaville Collision
At least two families are facing the grim realities of impaired driving after a deadly crash occurred in Vacaville early Sunday morning.  CBS SF reports that the driver of a Jeep SUV had pulled onto the shoulder of eastbound Interstate 80 near Lagoon Valley around 5:30 AM because she was feeling ill.  After she exited her vehicle, a Honda Accord drifted into the shoulder and hit the SUV, causing the Jeep to spin and hit the driver.  A woman inside the SUV died at the scene and the SUV's driver and two other passengers were taken to a local hospital with minor to moderate injuries.  The driver of the Accord had to be extracted from her vehicle by emergency crews and was also taken to the hospital where she later succumbed to her injuries.  California Highway Patrol officials believe that the 28-year-old driver of the Honda vehicle was intoxicated at the time of the crash.