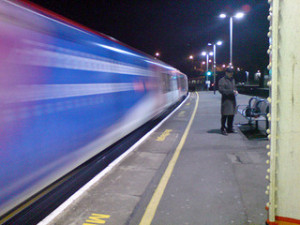 Speeding is a factor in countless accidents every single day, leaving behind serious injuries and grieving families.  As we have all been reminded in the past week, the danger of speeding isn't confined to cars.  The thoughts of our entire San Francisco/Oakland train accident law firm go out to the victims of the terrible train derailment in Philadelphia.  As with so many accidents, we believe the very best way to honor the victims is by ensuring such tragedies are prevented in the future.  Implementing Positive Train Control is one way we can prevent future train tragedies.
Speeding and Lack of Safety Controls Eyed in Philadelphia Derailment
According to CNN, eight people died and more than 200 were injured when a Amtrak train derailed just north of Philadelphia last week.  The accident occurred on a well-traveled route from Washington to New York, at a curve in the track near Frankford Junction.  As the news unfolded, the National Transportation Safety Board ("NTSB") revealed a disturbing fact – the train was travelling 106 mph as it entered the curve, despite the fact that the curve carries a 50 mph speed limit.