It seems like every few weeks we hear about a new vehicle recall.  In some ways, our San Francisco vehicle defect lawyer sees this as a good thing because it suggests vigilance on behalf of those issuing and performing recalls.  In other ways, it is distressing because it means unsafe vehicles are making it to the market and on to our nation's roads.  When a recall is issued, car owners typically receive a notice in the mail and may also hear about the recall in the media and recognize that it impacts their vehicle.  A question has lingered, however — What happens to recalled rental cars?
NHTSA Announces New Law Addressing Recalls and Rental Cars
This month, the National Highway Traffic Safety Administration ("NHTSA") issued an important policy announcement involving recalls and rental cars.  Effective June 1, rental car agencies are required by law to remedy any and all open safety defects before renting a vehicle to a consumer.  This law applies to any company or dealer with more than 35 ve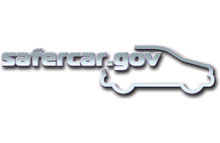 hicles in its fleet and makes it illegal for those organizations to rent out an unrepaired recalled vehicle.  Additionally, the law gives the NHTSA the power to investigate and punish those who violate this new rule.