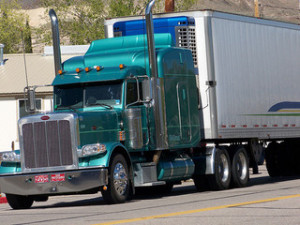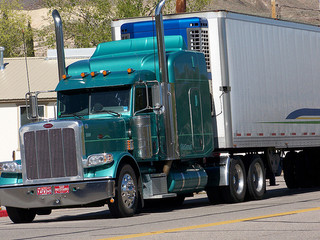 Over the years, vehicles seem to have grown with SUVs and crossover vehicles making traditional passenger cars seem almost petite.  Still, even not-so-mini-vans look almost like the Matchbook cars when they pull alongside a big-rig truck.  Despite all the advances in technology, the transportation of goods remains essential and big-rig trucks are a major part of that supply chain.  Many commercial drivers are committed to safety, but the sheer size of these vehicles make even a moment of inattention dangerous.  Big-rig accidents can be big-time catastrophes and our San Francisco big-rig crash lawyer is committed to helping the victims recover compensation from any and all parties at fault.
Big-Rig Crashes Litter Highways on Monday and Tuesday
As we write this post, CBS SF Bay Area is reporting on a multi-vehicle accident involving a big-rig truck that snarled traffic during Tuesday morning's commute on Highway 880 near Brokaw Road in San Jose.  Few details were available in the early report, but the crash followed a rain-soaked Monday morning marked by at least two early morning accidents involving big-rigs.  CBS reported that at 2:19 AM on Monday California Highway Patrol ("CHP") personnel responded to a call regarding a big-rig accident in the westbound lanes of Highway 580 just east of Greenville Road near Livermore.  CHP officials told reporters that the accident left the big-rig on its side across three lanes of traffic and they eventually shut down all westbound lanes to clean up the debris.  Less than half an hour after the first crash, a report came in about a second accident involving a big-rig on Highway 580, this time in the eastbound lanes.  CHP officials say that crash involved a big-rig colliding with an SUV; CHP also had to close the eastbound lanes for a period to address that incident.  The report does not say whether anyone was injured in either of Monday's big-rig collisions.