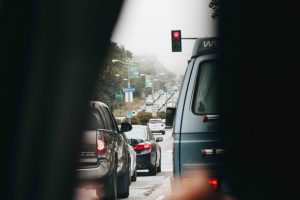 On March 23, a San Mateo resident, Wei Huang, 38, passed away after his Tesla Model X collided with a median on Highway 101. The initial collision caused a three-vehicle crash with a Mazda and Audi. The Tesla sustained a significant amount of damage and the exposed lithium ion battery caught fire. In order to combat the fire, local firefighters used the available water source. They also contacted the Palo Alto-based Tesla, and engineers disassembled a part of the car battery on the interstate. The engine was closely monitored afterward since the batteries can reignite for up to 24 hours after cooling.
Accident Leads to Investigation
Following the fatal crash, the U.S. National Transportation Safety Board sent two investigators to review the accident. The NTSB is interested in why the crash occurred, why the battery caught fire, and the procedures used to contain the situation afterward. It is unclear, as of now, whether Tesla's Autopilot feature was in control of the vehicle at the time or whether Huang was driving.