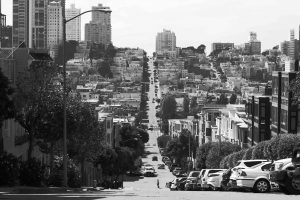 San Francisco is a popular place. People from all of the U.S. and the world flock there for the food, culture, and beautiful views. As a tenant with some extra space in San Francisco, you may consider renting out a bed, couch, or floor space on Airbnb or other similar website. You might figure you will give a traveler a homey and reasonably-priced place to stay while also helping yourself pay your considerable monthly rent. However, as a tenant in San Francisco, your right to rent out space in your unit may be limited. You need to be sure to follow state and local laws to ensure you do not get into trouble with your landlord.
San Francisco's Airbnb Laws
The City of San Francisco specifically allows short-term rentals. This means that, in general, you may be entitled to rent out extra space on Airbnb or similar sites. However, while it is allowed, it is also regulated. You need to know your rights and responsibilities before hosting your space online.
Some of California's basic short-term rental laws:
Renters or paying guests can only stay for 30 consecutive nights or less – any more nights and it is not considered a short-term rental

You can only rent a portion or the entirety of your own rental unit or residence, which is where you spend at least 275 nights each year

You can only rent up to five individual short-term listings at a time

You can only rent to un-hosted guests – meaning you are not home while they stay overnight – for up to 90 days per year

There is no limit on how many nights you can rent to hosted guests, which means you are also home overnight

When you rent on Airbnb, the city considers you to be running a business

You must obtain a Business Registration Certificate from the Office of the Treasurer and Tax Collector

You must become a certified host by registering with the Office of Short-Term Rentals

You must pay taxes on the income you earn from short-term rentals

You must file a quarterly report with the city

You can be fined for not properly registering with the proper offices

You can face sanctions for not properly paying your taxes
San Francisco Settles Lawsuit With Airbnb
The City of San Francisco and local business, Airbnb, have often clashed on how Airbnb rentals should be allowed to work in the city, leading to a lawsuit. While city officials understand the benefits of Airbnb rentals, they also need to monitor the currently difficult housing situation, which is why the call for hosts to register with the city. Despite this requirement, Airbnb allowed unregistered hosts to continue using the site.
The parties settled the lawsuit, agreeing that Airbnb will now create a registration system requiring anyone within San Francisco to first register before being able to post a space for rent. The company will then turn over host registration data to the city. If the city or site find unregistered hosts, they will be deactivated on the site. The new registration is expected to be implemented in 2018.
What Does Your Lease Say?
If you rent an apartment, condo, or house and want to let space on Airbnb, you need to review your lease. Doing so may be specifically prohibited within the contract – even if it does not say "Airbnb."  Your lease may prohibit running a business within the unit, having unapproved sub-tenants, or allowing short-term rentals. If you move forward with an Airbnb listing despite this prohibition, you could be in considerable trouble with your landlord. This may even be a basis for eviction.
Do You Need Legal Advice?
If you want to rent out space in your apartment or have already been doing so and are worried about whether you are violating the law or your lease, contact our San Francisco tenants' rights lawyers at the Brod Law Firm at (800) 427-7020 today.  
(image courtesy of Joshua Newton)