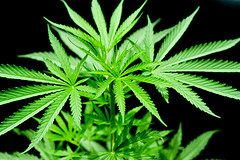 Among the topics that dominated the news nationwide in 2014 was a growing shift in the laws involving marijuana. An increasing number of states have joined California in allowing medicinal use of marijuana and a few states have legalized personal recreational use. While federal prohibitions remain, authorities seem to be respecting state laws, at least on medicinal use. These trends make the issue of driving under the influence of marijuana even more relevant and of great concern to our San Francisco drugged driving law firm.
Legislature to Face Questions of Legalization & Regulation
Earlier this week The Sacramento Bee reviewed the key issues that California legislators will be facing in 2015. The paper included marijuana use on this list, noting that the state legalized medical marijuana two decades ago but has thus far refused to enact regulations dealing with marijuana cultivation, transport, or sale. However, advocates have won victories in other states and they are expected to push for recreational use in 2016. This year the legislature may be asked to rein in the medicinal use market.
Drugged Driving on the Rise
These debates come amid increasing concern about drugged driving in California. San Mateo's KCBS reports that drugged driving is on the rise in the state and traffic officials are particularly concerned about people driving after using marijuana. On November 8, a Vacaville woman was arrested on suspicion of drugged driving after she drove the wrong way on the Bay Bridge and caused an accident that injured four, including herself. On November 14, an 84 year-old San Mateo woman was struck and killed. Officials suspect the driver who struck her was under the influence of marijuana.
A representative from the California Office of Traffic Safety told KCBS that 7.5% of drivers on the road Friday and Saturday nights have marijuana in their system, slightly more than the 7% who are under the influence of alcohol. This is in line with a national study detailed on the National Institute of Drug Abuse ("NIDA") website that found more high school seniors drove under the influence of marijuana in the previous two weeks (1 in 8 or 12.5%) than drove after consuming alcohol (1 in 11 or 8.7%). The NIDA figures are self-reported and, despite confidentiality promises, likely underestimate both forms of impaired driving, although it seems likely the teens would be more hesitant to admit to marijuana use than to alcohol.
Marijuana & Driving: A Dangerous Mix
The increase in the number of drivers under the influence of marijuana is a major safety concern. NIDA reports that "[m]arijuana significantly impairs judgment, motor coordination, and reaction time, and studies have found a direct relationship between blood THC concentration and impaired driving ability." A review of multiple studies concluded that the risk of an accident roughly doubles after a driver uses marijuana. Drivers with THC in their blood are between three and seven times more likely to have been at-fault in an accident than drivers who had not consumed alcohol or used drugs.
Whether or not it was consumed legally, driving after using marijuana endangers the user and everyone on the road. If you have been injured because someone else was driving under the influence of drugs or alcohol in San Francisco, Oakland, Sonoma, or the surrounding areas, our Northern California DUI attorney can help you recover the compensation you deserve.
See Related Blog Posts:
Drugged Driving: Advocating for the Victims, Working to Prevent Future Incidents
Oakland Injury Law Firm on the Dangers of Drugged Driving
(Image by Matthew Kenwrick)