The Brod Law Firm represents individuals who were injured in car accidents in Oakland and throughout Northern California. Gregory Brod is an experienced Oakland personal injury attorney and our law firm can help victims receive compensation for their injuries. While we are here to help you put together the pieces after an accident, we also believe in putting prevention first. All drivers should recognize that driving is a responsibility and young drivers in particular should be taught to always make safety a priority when behind the wheel.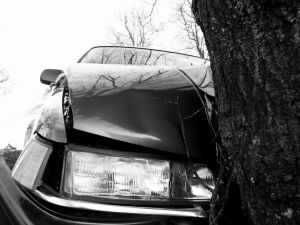 The Oakland Tribune reported on a serious car accident that occurred on Wednesday night near Napa. A fifteen year old girl was driving on Buhman Avenue in the area south of Congress Valley Road. The teenager was speeding when she lost control of her vehicle at a curve and crashed into a tree head-on. Although the car, a 1992 Honda Civic, was only intended to seat five, there were a total of seven teenage occupants in the vehicle at the time of the crash. All of the car's passengers were taken to Queen of the Valley Medical Center with three (males aged nineteen, fifteen, and fourteen) suffering major injuries. The driver of the car reportedly fled the scene of the accident. Alcohol is not believed to have been a factor in the collision.
According to the California Department of Motor Vehicles, the accident rate for teenage drivers is higher than for any other age group. In 2007, 217 drivers between the age of fifteen and twenty died as a result of car crashes in California. That year, accidents claimed the lives of 161passengers of young California drivers, 148 occupants of other vehicles involved in collisions with teens, and 67 victims who were not in a vehicle. Teenage drivers are especially at risk for being involved in a crash when they are transporting passengers. For sixteen and seventeen year old drivers, the risk of a fatal crash is 3.6 times higher when they have a passenger and the risk increases with a higher number of passengers. The crash rate is also higher at night with the accident rate per mile after 9 P.M. being three times higher than during daytime hours.
The DMV's website suggests a number of factors leading to the increased risk of fatal accidents among younger drivers. Teen drivers may underestimate risk levels, be less capable of detecting hazards, and be more likely to take risks. Young drivers are generally less experienced than adult drivers and thus have a lower level of hands-on driving skills. Alcohol and drug use can also be a contributing factor with teenagers being at a greater risk for serious collisions than adult operators with the same blood alcohol level.
Drivers under age seventeen and a half must provide proof that they have attended or are currently attending a classroom-style driver education course before obtaining their instructional permit in California. Drivers under age eighteen are issued only a provisional license for the first year, requiring the driver be accompanied by a parent/guardian or other adult when driving between 11 P.M. and 5 A.M. or transporting a passenger under age twenty. It is also illegal for a driver under age eighteen to use a cell phone or other wireless communication device, even in hands-free mode.
Parents, educators and teens should all work together to ensure that young drivers are prepared for the responsibility of driving. Age may contribute to collision rates but youth is not an excuse for unsafe behaviors. If you have been have suffered an injury due to a careless driver of any age in an Oakland car accident, please contact our Northern California accident law firm for help obtaining compensation for your injuries. Remember, a civil suit not only provides victims with financial damages but also helps to send the message that driving is a serious responsibility and safety should always be a priority.
See Related Blog Posts:
Careless Driving Accidents in The Bay Area
Additional Charges Brought In Case of Teenage Drinking and Fatal DUI