In a blow to insurance companies across the country, a unanimous Montana jury at the US District Court in Billings recently awarded 90 year old Arlene Hull a $34.3 million judgment against Ability Insurance Company of Omaha, Nebraska. It is one of the largest jury awards in Montana's history, and amounted to $250,000 for breach of contract, $2 million for violating Montana's Unfair Trade Practices law, and $32 million in punitive damages, according to the Billings Gazette.
In a story that is all too common to those of us who work in insurance law, Mrs. Hull and her husband purchased long-term care insurance in 1997 from a company then called Mutual Protective Insurance. Mr. Hull died in 1998, but Mrs. Hull continued to pay premiums. The company changed names and shifted ownership over the following years. In 2007, Mrs. Hull was diagnosed with Alzheimer's disease and it became more difficult for her to care for herself. A year later, she moved into St. John's Lutheran Home in Billings, when she began receiving benefits from her long-term care insurance policy. Ability Insurance bought the company holding Mrs. Hull's policy in 2007 and decided to review her policy in January 2010. Ability decided to cut off Mrs. Hull's benefits, and when her daughter appealed the decision, it was denied. Ability told them that then 88 year old Arlene Hull, diagnosed with Alzheimer's for three years, did not need "continual supervision due to severe cognitive impairment" and that she was only "moderately" not "severely" impaired. In September 2010, Mrs. Hull and her daughter brought this lawsuit against Ability in the US District Court. The insurance company then reversed course and reinstated her benefits in October 2011, but the company refused to pay for the period she was without benefits.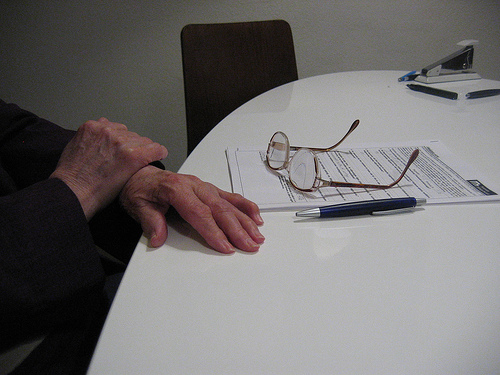 Unfortunately, Montana law caps punitive damages at $10 million, so Mrs. Hull's $32 million in damages from the judgment will not likely stand in an appeal. Regardless, this is a significant victory for insurance victims like Mrs. Hull. Her attorney said, "Long-term-care policy holders are responsible people who don't want to be a burden to others and should not be wrongfully denied benefits under these policies." Insurance companies need to understand that they cannot get away with these kinds of shady business practices, harming their hardworking customers by denying them deserved benefits to save the company money.
Cheating the vulnerable elderly happens all over the country, as our San Francisco bad faith insurance attorney (https://www.brodfirm.com/lawyer-attorney-1844610.html) discussed in a previous post about Dr. William Hall's similar case in southern California. Without this recourse in law, seniors would be trapped by these greedy, unscrupulous insurance companies-duped out of their money and then left to suffer during the last years of their life, denied the care they paid for. If a loved member of your family is facing this kind of abuse over health insurance or long-term care insurance, please contact an San Francisco insurance attorney in your area as soon as possible.
See Our Related Blog Posts:
California Insurance Agent Gets Jail Time for Selling Annuity to Elderly Dementia Patient