The San Francisco class action attorney at The Brod Law Firm has been closely following developments stemming from an oil leak that occurred off the coast of Brazil last fall. Last month, The San Francisco Chronicle reported on developments stemming from the accident. The continuing story serves as a reminder of the importance of legal accountability following an oil-related accident. This story is particularly relevant to our coastal communities since a pipeline accident in California could impact dozens, hundreds, or even thousands of local residents and businesses.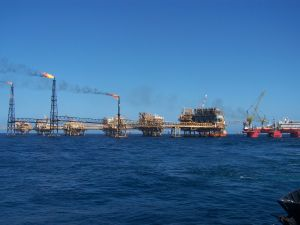 In November 2011, a drilling accident led to an oil spill at Chevron's Frade field. The Frade site is a deep water field in the Atlantic Ocean off the coast of Rio de Janeiro. It is estimated that three thousand barrels of crude oil flowed into the water as a result of the Frade incident. According to allegations, the companies involved in the Frade project used faulty equipment, applied excessive drilling pressure, and failed to fulfill requirements aimed at preventing oil spills.
Brazilian authorities have filed lawsuits against Chevron as well as Transocean, the company that operated the Frade drilling rig, and Petroleo Brasilero SA ("Petrobas"), Brazil's state-controlled oil producer. Individual company executives have also been named in the litigation with prosecutors seeking prison terms of up to thirty-one years on charges they obstructed the government's investigation into the accident. Prosecutors are seeking $5.5 million each from Chevron and Transocean and additional damages of approximately $549,100 from the individual executives. Petrobas may be responsible for thirty percent of damages charged to Chevron. The Brazilian government suggests these civil damage figures reflect the environmental damage stemming from the Frade spill.
When a pipeline accident results in an oil spill, many are affected. As is the case in Brazil, the government may seek damages on its own behalf to reflect the environmental impact of the spill. Individuals and businesses in coastal communities may also suffer losses, especially if the spill occurs close to land. In some instances, a class action may be a good tool for oil spill victims. Class actions allow many victims to bring suit collectively. This can relieve some of the burden on individual plaintiffs. It can also help ensure that earlier plaintiffs do not deplete all of the defendant's resources and leave later claimants without economic recourse. Furthermore, class litigation may be more effective for the judicial system, allowing one lawsuit to take the place of many individual claims and avoiding the danger of different courts reaching incompatible rulings.
The Brod Law Firm represents individuals and companies affected by oil spills in Northern California. Gregory Brod has specific experience litigating cases involving both the oil and gas industries. If you have been impacted by an oil spill or any other form of toxic tort, please contact our office. Our team can work with victims to explore potential class actions in San Francisco and surrounding areas.
See Related Blog Posts:
Further Developments in the San Bruno Explosion Investigation
An Introduction To Class Actions