It may seem like something out of fiction, or even out of an old-school cartoon, but the problem of falling debris is quite real. There are a wide-range of related scenarios such as debris from a crumbling building hitting a passerby, a customer being injured by an item tumbling from a store shelf, or a worker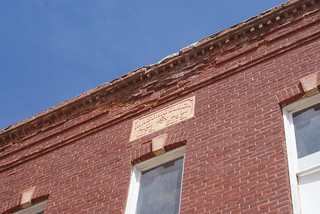 being injured by material falling off a warehouse storage rack. Whether it is debris, merchandise, or other materials, items falling from significant heights can cause significant injuries and even death. Our San Francisco injury attorney is here to help those injured by falling items recover needed compensation and begin the healing process. Note: This discussion will focus on events outside the employment context, although our firm can help with third-party suits and other recoveries beyond workers' compensation in the on-the-job arena.
Recent Headlines Demonstrate the Threat of Falling Debris and Other Objects
If objects had minds, it would seem a building scheduled for demolition in San Francisco's Financial District decided to get a head start on the process. ABC 7 News spoke with a fire dispatcher who confirmed that a call came in at 8:20 A.M. on Monday October 13 reporting the partial collapse of a building near the intersection of Pine and Montgomery Streets. Luckily, no one appears to have been injured as debris fell, creating a pile that pushed into the street. While the Fire Department had left the scene by the time of ABC's report three hours later, there will be an investigation conducted by the Department of Building Inspection.
A quick glance at recent headlines shows this is hardly an isolated incident and that falling debris often results in injuries. On October 1, a metal bracket fell from a building in New York City's Times Square sending two pedestrians to the hospital according to NY1. Headlines on the same day as the San Francisco incident, a woman in Oklahoma was injured when concrete from an overpass fell onto her vehicle. She incurred serious injuries impacting her head, arm, and torso and the region's News on 6 reported she remained hospitalized the following day but was upgraded to fair condition.
The Law, Possible Claims, Potential Recovery, and a Plaintiffs' Lawyer
There are a range of potential legal claims that can arise from a falling debris incident along with a range of possible defendants. A premises liability claim may apply if the incident was the result of a property owner's negligence, such as a poorly secured piece of lumber falling from an outdoor store display during a wind gust. A product liability claim could apply if the debris fell because of a defective item, such as a piece of scaffolding that collapsed sending objects falling to the ground. Special laws may apply in some cases, such as rules about securing loads in a case involving debris falling off of a truck.
As with any injury case, calling an attorney promptly is essential. Evidence disappears fast and your attorney will want to inspect the incident site while it is in a similar condition to the state at the time of the accident. It is also helpful if you or someone else can take good pictures of the accident scene in the moments just after the incident. Your lawyer will also want to talk to witnesses while memories are fresh. Additionally, there are always time limits in the law and these may be particularly stringent if your claim is against a government entity (ex. a claim against a highway department for negligent construction leading to debris falling on your vehicle and causing injury).
If falling debris or other falling objects in Northern California left you or a loved one injured, call our falling debris injury lawyer in San Francisco, Santa Rosa, or Oakland. Attorney Brod has the breadth of experience that is crucial to evaluating a complex incident, bringing all appropriate claims against all appropriate defendants, and, ultimately, helping our firm's clients recover all the money the law allows.
See Related Blog Posts:
Theatre Collapses Injures Dozens, Investigator Say No Criminal Liability
Witnesses Call Into Question the Safety of the Bay Bridge, 4 Months After Re-Opening
(Image by Bradley Gordon, not of any of the reported incidents)