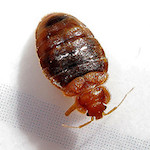 Theatergoers typically flock to their favorite venues on weekends, and last weekend would be no exception with summer blockbusters available for viewing. However, last weekend was also the first one on which a theater in Lodi that had allegedly been infested with bedbugs was open for business again. And San Francisco personal injury attorney Gregory J. Brod would cite the high-profile incident at the multiplex facility as an example of how bedbugs can potentially make their nasty presence known in all types of structures.
According to CBS News, the theater in question, the Lodi Stadium 12 Cinemas, re-opened Thursday for matinee showings on 10 of its screens after being treated for an alleged bedbug infestation that led the management to close the theater on Sunday, August 17. Lodi police code enforcement said that the theater owners took care of the infestation by employing three methods of extermination: using high heat in the theater, steaming the seats, and applying chemicals to the furniture.
The Lodi police code enforcement also said that Clark Pest Control was monitoring the theaters, and code enforcement would inspect the theater next week and follow up with monthly inspections of the facility. The repeated inspections and monitoring of the theater point to an issue that is often present whenever there is a bedbug infestation – the parasites are very hard to fully eradicate.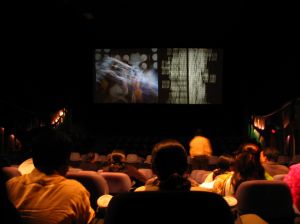 Indeed, according to the Centers for Disease Control and Prevention and the U.S. Environmental Protection Agency, bedbugs (Cimex lectularius) are remarkably hardy insects that feed on human blood, typically during the evening hours when humans sleep or, say, go to the movies. Aside from their nocturnal habits and small size, bedbugs are difficult to notice, much less eradicate, because they can enter a dormant condition and can even live for 18 months without a source of food. Bedbugs do not spread disease but they do inflict nasty bites upon their victims, who may suffer, as a result, from the bite marks as well as allergic reactions, other skin problems, painful swelling, itching, insomnia and anxiety. And it is difficult to tell if one has been bitten by bedbugs because the critters inject an anesthetic and an anticoagulant into their victims, who, as a result, are prevented from realizing that they have been bitten.
Bedbugs are also adept at finding new victims, as their slim, flat bodies permit them to fit easily into the smallest of spaces, including the luggage they love to crawl into, a habit that affords them an easy and far-flying means of transportation as people travel. Therefore, travelers are often unwitting carriers of bedbugs who stow away in their luggage, permitting bedbugs to take their infestation on the road, so to speak. And the fact that bedbugs can go for long periods of time without a meal make them very efficient parasitic insects, indeed.

In the context of landlord-tenant law, a bedbug infestation is an obvious habitability issue. Any tenant who has been pestered by these insects and whose landlord has either delivered a unit to the tenant with an existing infestation or failed to respond in a timely fashion with adequate treatment of the unit after a tenant complains about an infestation should seek experienced legal counsel. If you have experienced a bedbug infestation in your rental unit please call the Brod Law Firm for a free consultation.
-James Ambroff-Tahan contributed to this article.
See Related Blog Posts:
Don't Let the Bed Bugs Bite: A Rising Problem in the Bay Area
Major Settlement Reached in Des Moines Class-Action Bedbug Case