We've been talking a lot recently about the problem of Medicare fraud, schemes that essentially steal money from the government and everyone who has any interaction with our nation's healthcare system (i.e. everyone). In addition to working on these cases, Attorney Brod helps individual victims of fraud and targeted groups, including serving as a Northern California financial elder abuse lawyer. These cases are serious and becoming ever more common. Combatting financial elder abuse requires both the criminal and civil law systems and, much like health care fraud, begins with people coming forward to report misdeeds.
Sentence Handed Down in Financial Abuse Case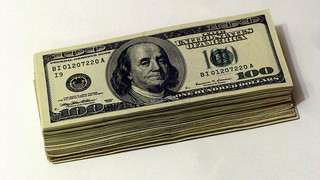 This week, California's Attorney General Kamala D. Harris and the District Attorney from Sonoma County, Jill Ravitch, announced the sentencing of Aldo Joseph Baccala on elder abuse, securities fraud, and grand theft charges. As detailed in the press release carried by Yuba.net, Baccala used his Petaluma-based realty company to solicit money from investors in a number of ventures in both California and elsewhere, promising monthly returns at a rate of 12% annually. Despite soliciting investments over a four year period and issuing notes allegedly secured with real property, Baccala did not actually own any of the facilities and was unable to provide any returns to the investors. Instead, he used the "investor's" money for his own unsuccessful stock market investments. Many of those who invested with Baccala were elderly individuals who had known both Baccala and his family for a long period. Over time, Baccala's company lost more than $7 million and had nearly $17 million in outstanding promissory notes.
Authorities arrested Baccala in June 2012 and in March 2014 he entered no contest pleas on 140 counts. On June 23, he was sentenced to a state prison terms of 20 years and ordered to pay $6.4 million. In announcing the sentence, Attorney General Harris noted that the fraudulent investment scheme perpetrated by Baccala stole millions of dollars from dozens of elderly investors. District Attorney Ravitch called the scope of fraud was staggering and noted that victims lost their homes, livelihoods, and retirement savings.
Financial Elder Abuse — The Numbers and The Reasons
According to research cited by the National Adult Protective Services Association, 1 in 9 seniors reported being subject to abuse, neglect, or exploitation in the past year. Further, 1 in 20 older Americans reported some type of perceived financial mistreatment during the recent past. Financial elder abuse is hugely under-reported with a mere 1 in 44 cases coming forward. A staggering 90% of elder abuse happens at the hands of someone they know and trust.
Focusing on financial elder abuse, the National Committee for the Prevention of Elder Abuse looked at the reasons the elderly are often targeted in financial schemes. Americans over age 50 control more than 70% of the country's wealth, making them profitable targets. They often don't know the value of their assets, including homes that have appreciated since being purchased many years prior. Many seniors depend on others for assistance and these helpers often have access to the senior's assets and can influence financial decisions. Elderly individuals may lack knowledge about financial matters, particularly when technology comes into play. They also may be less likely than others to take action against an abuser due to embarrassment or health barriers. In some cases, perpetrators actually rely on their victim's poor health, assuming a frail individual might not live long enough to take action.
Combatting Financial Elder Abuse in North California
State governments have increased their focus on elder abuse and state attorneys are increasingly bringing criminal actions against the perpetrators. We support these moves. We also believe in using the civil system to provide compensation for the victims. Please call our Sonoma elder abuse attorney for free consultation if you or someone you love is being subjected to any form of elder abuse. We can help.
See Related Blog Posts:
Oakland Attorney on the Fight Against Financial Exploitation of Older Americans
Financial Scams Against the Elderly: From Basic Theft to Complex Fraud
(Photo of money stack by Stan Dalone; Photo of woman and computer by Don Hankins)