Upon finishing medical school, newly minted doctors take an oath, promising to make patient well-being their top priority. Most doctors remain committed to this goal throughout their career. Sadly, however, a small number go astray and misuse their powers, usually for financial gain. Attorney Greg Brod, an Oakland prescription drug injury lawyer, works with families left grieving because a doctor fueled a dangerous fire and contributed to the epidemic of prescription drug abuse.
Podiatrist Accused of Writing Prescriptions for Profit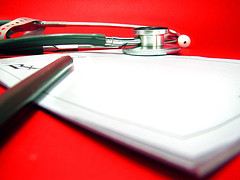 According to sources cited by the Contra Costa Times, a San Leandro podiatrist is facing charges involving the illegal sale of prescriptions, the same offense he was convicted of in 2008. District Attorney Nancy O'Malley of Alameda County said that Dr. Tan Nguyen wrote more than 5,000 prescriptions in the last year, mainly for highly addictive narcotic painkiller as well as tightly controlled muscle relaxers and anti-anxiety medications.
In June, an FBI agent posed as a patient and received a prescription from Dr. Nguyen for 100 Norco pills (a narcotic pain medicine) and Soma, a controlled substance used as a muscle relaxant. Dr. Nguyen did not examine the agent nor did he ask medical questions before telling the agent he had plantar fasciitis, a painful heel malady and charging him $65. Less than a month later, the agent returned with a "friend" (a deputy from Alameda County). The doctor refused to give the original agent another prescription so soon, but wrote the new "patient" prescriptions for 100 Norcos and 50 Somas without conducting an exam. Dr. Nguyen told the pair to limp as they exited his office.
Back in 2008, Dr. Nguyen was convicted on charges of selling illegal narcotic prescriptions and was sentenced to 65 days in jail with five years' probation. His medical license was also placed on a seven year probationary status.
Corrupt Medical Professionals Adding to the Growing Prescription Abuse Problem
Increasingly, drug abuse involves prescription medications instead of illicit "street drugs." Sometimes the prescriptions are taken from someone who had a proper prescription, like a teen stealing his father's pain pills. However, as the Nguyen case shows, doctors are also fueling this growing problem.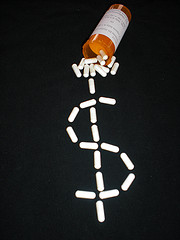 Selling prescriptions is a crime and authorities are attempting to crack down on some of the worst offenders. As readers of this blog know, the civil and criminal systems are separate and the same acts can give rise to liability in both arenas. In 2013, as detailed in the Orange County Register, a California doctor paid $500,000 to settle civil lawsuits brought by the families of two young men who died after overdosing on pills provided by the doctor. While numerous other cases have advanced similar legal theories, information about the resolution of the claims is often not readily available. This could mean the case is still pending or could indicate that a settlement agreement included a confidentiality clause.
On a closely related note, in May Fox News reported that two California counties are filing civil claims against five of the largest drug manufacturers for deceptive marketing practices promising unproven results. The counties claim the drug makers knowingly harmed public health and fueled the growing prescription addiction epidemic. Citing data from the Centers for Disease Control, the article notes that prescription painkiller overdoses claimed 15,500 lives in 2009 in the U.S., more than triple the toll 20 years ago. In California, according to the plaintiffs, opioids claim as any as 4,000 lives a year, twice the number of people who die in homicides.
Responsibility, Liability
We believe in holding doctors responsible when, in violation of their legal and ethical duties, they sell dangerous prescriptions and this act leads to an overdose death or other harm. Manufacturers and pharmacies may also be responsible for their role in furthering this crisis. Our Northern California prescription injury law firm stands ready to help individuals and families harmed by professionals who abuse the trust of both their patients and the public as a whole and irresponsibly prescribe dangerous drugs. If you or a loved one has suffered because of the overprescribing of powerful prescription drugs, call to schedule a free consultation.
See Related Blog Posts:
Focusing on a Form of Pharmaceutical Fraud: Doctor Indicted for Selling Narcotic Prescriptions
Doctor's Medical Fraud Leads to Painkiller Abuse and Other Prescription-Related Problems
(Image of prescription pad by Kathea Pinto, Image of pills by Ano Iobb)