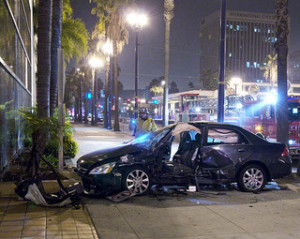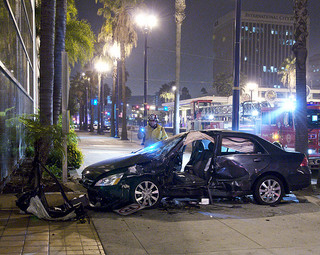 In the U.S., motor vehicle safety is governed by a detailed network of laws and regulations governing initial build and on-going maintenance.  Some rules have been standard for decades.  Others are constantly being added/updated.  While the rules are complex, the reason they exist is simple – A single defect in a single automobile can endanger dozens and thousands are at risk when a defect is repeated.  Vehicle recalls are one preventative tool, but a recent settlement questions the effectiveness of some recalls.  When a potential defect becomes a real accident and an injury or death is linked to a defective vehicle, our vehicle defect law firm in San Francisco, Oakland, and Santa Rosa is ready to use our experience in car accident personal injury litigation and product liability law to advocate on behalf of the injured and the grieving.
Fiat Chrysler Settles Government Claims Related to Vehicle Defects and Ineffective Recalls
According to the San Francisco Chronicle, federal officials have pointed to numerous problems with Fiat Chrysler vehicles.  For example, defective steering parts in more than 500,000 Ram pickup trucks could cause a driver to lose control of the vehicle.  The government claims a recall and repair campaign failed to fully address the issue and Fiat Chrysler has agreed to institute to the largest buyback program in U.S. history.  Additionally, some 500,000 older Jeeps with potentially dangerous rear-mount gas tanks are eligible for buyback or repair.  More than 75 vehicle fire deaths have been linked to the tanks, although Fiat Chrysler says the Jeeps are no more dangerous than similar cars of the same vintage.
These are just two of the underlying issues in a massive, far-reaching settlement agreement between Fiat Chrysler and the federal government encompassing more than 11 million vehicles and allegations of misconduct in 23 recalls.  Regulators have amassed an extensive list of alleged wrongdoing related to recalls including the failure to notify vehicle owners about recalls, delayed manufacture/distribution of repair parts, and the failure to fully rectify certain defects.  The settlement includes a record-breaking $105 million civil penalty, a $70 million fine, and performance requirements projected to cost $20 million or more.  Fiat Chrysler also agreed to submit to an independent recall monitor and enhanced federal oversight.  Per the Chronicle, "The settlement is the latest sign that auto safety regulators are taking a more aggressive approach toward companies that fail to disclose defects or don't properly conduct a recall."
The Interplay of Recalls and Civil Injury Lawsuits
A defective car puts the driver, other vehicle occupants, and everyone else in the vicinity at risk of injury and even death.  Vehicle recalls are a critical, preventative safety tool, but they cannot help those who've been injured or lost a loved one because of a defective vehicle.  This is the job of civil injury and/or wrongful death litigation.  Importantly, as is confirmed in the consumer handbook "Motor Vehicle Safety Defects and Recalls Campaigns" produced by The National Highway Safety Administration, recalls exist in addition to, not in place of, other legal remedies.  In practice, this means that when a vehicle defect causes an injury, the injured can pursue a civil claim against the carmaker (and/or other parties) even if a recall is in place.  In the case of a fatal accident, a family member may have a wrongful death claim.
Call our dangerous vehicle injury attorney in San Francisco, Santa Rosa, or Oakland to learn more.
See Related Blog Posts:
Northern California Product Injury Lawyer Examines Recall Linking Unexpected Braking to Ignition Panel Design
Unexpected Braking Leads to Second Honda Recall
(Image by Steve Lyon)