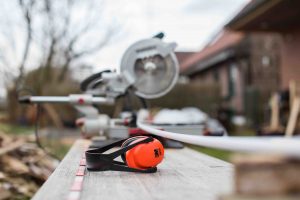 The Associated Press analyzed federal statistics and found older workers are being killed on the job at higher rates than younger workers. This is bad news for older individuals who are forced due to their finances to continue to work beyond retirement age and for people who simply enjoy working while they are physically and mentally able. This is also a worrisome finding as by 2024, older workers will make up a quarter of the workforce.
Workers in their 50s, 60s, and 70s are not going anywhere, and employers need to be sure they are keeping their senior employees safe. If employers fail to follow or increase safety measures, older worker's deaths could result in a greater number of workers' compensation and wrongful death claims.
APs Study of Older Workers' Deaths
AP reporters found approximately 35% of all fatal workplace accidents involved a worker 55 years or older in 2015. This meant older workers accounted for 1,681 of 4,836 workplace fatalities across the country that year.
Overall, the rate of fatal accidents for older workers between 2006 and 2015 varied between 50 to 65% higher than for all workers. The annual fatality rate for older workers slightly increased over at time period. This is in spite of the overall workplace fatality rate falling by 22% between 2006 and 2015. Work is becoming safer for workers under 55 while it is becoming more dangerous for their senior counterparts.
In California, specifically, the news is not any better. In 2015, the fatal accident rate for older workers was 3.4 per 100,000 workers, which was 60% greater than the fatality rate for all workers.
The AP also found the most common accidents that led to older workers' deaths between 2011 and 2015 included:
Falls, which increased 20%

Contact with objects and equipment, which rose 17%

Transportation accidents, which increased 15%

Fires and explosions, which fell 8%
Legal Options After a Senior Worker's Death
After an older worker passes away in a job-related accident, that individual's family has to figure out their legal options. If the worker was an employee and covered by workers' compensation insurance, then the family has the right to file a workers' compensation claim. They may obtain compensation for their loved one's medical expenses, funeral and burial costs, and some lost wages.
However, many workers are not covered by workers' compensation. In this situation, the family may need to look into filing a wrongful death lawsuit. If there is evidence that negligence, recklessness, or intentional misconduct led to the worker's death, then the surviving spouse, children, or estate may have the right to file a legal claim and seek compensation.
Contact a San Francisco Wrongful Death Attorney
If you lost a parent or spouse in a workplace accident and workers' compensation is not an option, contact our experienced wrongful death attorneys of Brod Law Firm at (800) 427-7020. We offer free consultations to learn about your situation and advise you on your legal options.