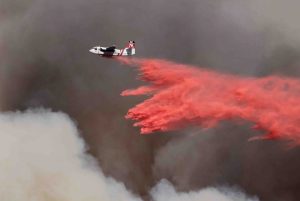 As of Tuesday, October 24, there were nine active wildfires in California. This is down from the 250 wildfires the California Department of Forestry and Fire Protection (Cal Fire) has responded to since October 8. Cal Fire estimated that the remaining fires would be fully contained by the end of the week. However, the fires have caused mass destruction. They burned more than 245,000 acres, forced 100,000 households to evacuate, and destroyed 8,400 structures, including homes and businesses.
If your home suffered extensive damage or you lost your home entirely, you face a long journey of dealing with your homeowners' insurance policy and rebuilding. While your insurer adjuster may by sympathetic and easy to talk to, you must remember that you and your insurer have contrary interests. Your insurer wants to fulfill their duties under your policy by paying the lowest amount possible. That is what is best for their bottom line. Your goal is to receive the maximum amount possible under your policy. Working with a San Francisco insurance lawyer at Brod Law Firm can protect your interests during the insurance claim process and help you get closer to rebuilding.
How an Attorney can Help
There are a number of ways an experienced insurance attorney can help you during the insurance claim process after a wildfire:
Review your rights under your policy:

Your attorney will thoroughly review your policy, including the declarations, endorsements, and riders.

Explain your rights under California law:

California law dictates that through every insurance policy there is an implied covenant of good faith and fair dealing. Your insurance must treat you fairly and make a good faith effort to uphold your policy. An attorney can help you understand your rights in regard to this law and will notice if your insurer is unlawfully acting in bad faith.

Gather and maintain important records:

When it comes to rebuilding your life and working with an insurer, there is going to be paperwork. An attorney can help guide you through gathering important documentation so you have the information and proof you need, no matter what arises.

Inventory what you lost in the fire:

Trying to inventory your life after it is gone is a difficult task. An attorney can help you through the process, reminding you of types of items you may have missed.

Research the cost of rebuilding:

Insurers will often throw out a

settlement offer relatively quickly

. It may seem like a significant amount of money, but you can almost guarantee it is too low. Your attorney will help you research the cost of rebuilding in your area and in the previous style of your home to ensure that you know what you really need before accepting a settlement.

Negotiate a higher settlement:

It can be intimidating to negotiate with an insurer. You may not be sure of how to address an adjuster or politely demand a higher payout. Attorney Greg Brod has years of experience in dealing with insurers and negotiating acceptable settlements for his clients. He has no qualms about fighting for what is right for you and your family.
Contact Brod Law Firm Today
You do not have to wait until something goes wrong to work with an attorney. Greg Brod can guide you through the insurance claim process, ensuring your rights are protected and your best interests are advanced. He will strive to ensure nothing goes wrong and you obtain the settlement you need to replace your belongings, find a temporary living situation, and rebuild your home.
Call Brod Law Firm today at (800) 427-7020 to learn how he can help.
  (image courtesy of Ben Kuo)