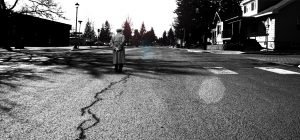 There may come a time when you need to admit a loved one into a nursing home. Despite your care and commitment to your spouse, parent, or other family member, you may not have the skill, experience, or time necessary to truly take care of them. When a nursing home becomes a necessity, you want to make sure that you choose the best facility possible. By doing your homework and taking the time to shop around, you may be able to avoid having your loved one become a victim of elder abuse. Unfortunately, elder neglect and abuse is common across the state. It can greatly reduce your family member's quality of life, lead to additional serious medical conditions, and directly cause their death. To find a quality facility in California, follow these steps:
Check the Facility's State License
The California Department of Public Health (CDPH) Licensing and Certification program is responsible for ensuring that nursing home facilities in the state comply with all state laws. You can look up licensed facilities online. The CDPH provides information on the facilities ownership, certifications, performance, complaints, and any state action taken against it. If a facility does not appear on the site, it may not be licensed by the state and should be avoided.
Check for Medicare and Medicaid Certifications
The CDPH website can tell you if a facility has Medicare and Medicaid certifications or you can also look on the respective government websites. If your family member is on Medicare or Medicaid, you will want to use a facility that can receive this funding. If the nursing home's certification has been revoked, this is a sign that there have been a number of serious issues and the facility should be avoided.
You can also use Medicare's site to compare nursing homes' ratings under the federal government's standards. This can help you narrow down your options in your or your loved one's immediate area.
Have There Been any Complaints Against the Facility?
Both the state and government websites can provide information on whether there have been complaints made about a nursing home or whether the facility has been cited for a violation. You want to look beyond whether a facility has the basic certifications and dive into whether it has a good rating and if any violations or complaints have been made recently. If a place has a history of issues, this is a sign that it is not interested in making crucial long-term changes or truly caring for your loved one.
Has the Facility Been Cited for a Patient's Death?
You can view online whether a prospective nursing home has had a violation that was determined to have been a direct cause of a patient or resident's death. The CDPH shows these AA citations online by county.
Contact the Long-Term Care Ombudsman
A long-term care ombudsman is an advocate for patient and resident rights. They can provide a great deal of information about nursing homes within your state or county and help you compare your options. Since this organization investigates complaints, it is a great local resource regarding not only reported issues, but also facilities' local reputations.
Know the Signs of Elder Abuse and Neglect
Unfortunately, your loved one can ultimately become a victim of neglect or abuse no matter how hard you try to find a good facility within your budget. This is why it is crucial to know the signs of physical, sexual, emotional, and financial abuse to ensure your family member is not taken advantage of or harmed.
Contact a San Francisco Nursing Home Abuse Attorney
If you notice any of signs of neglect or abuse and you believe your loved one's health or safety is at risk, contact 911 immediately. Emergency medical services can transfer your family member to a hospital for care and you may file a report with the police if necessary. Once your loved one is cared for, call a San Francisco nursing home abuse attorney of Brod Law Firm at 1 (800) 427-7020. We offer free consultations so you can determine your legal options and your next step.
(image courtesy of Frantzou Fleurine)