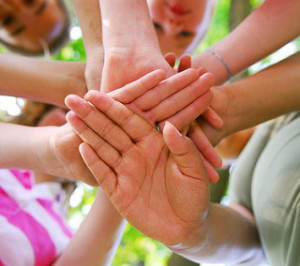 Working in accident law means we often see people at the very worst moments of their lives.  This is difficult, but it is also a privilege and it motivates our team to do our very best work for every single client.  As an Oakland wrongful death lawyer, Attorney Greg Brod has experience helping people move forward after tragedy and understands that compensation helps, even though no money can never bring back a lost loved one.  Nowhere is this more true than in cases involving the wrongful death of a parent who leaves behind one or more minor children.
Discovery Bay Crash Leaves Parents Dead, Children Injured
A car crash near Discovery Bay last weekend claimed the life of a mother and father, orphaning three children, according to a report from the San Francisco Chronicle.  At 11:22 P.M. on Sunday, the family was in a Dodge van travelling east on Highway 4 and approaching Old River Bridge when an on-coming Chevrolet swerved into their lane.  The Chevrolet crashed into the van, forcing it off the road and causing it to overturn in a drainage canal.
The 48-year-old driver of the van and his 45-year-old front-seat passenger died.  Police say the deceased were the parents of three minor children (ages 10, 9, and 2) who were riding in the back of the vehicle.  A witness jumped into the canal and rescued the children and an additional 24-year-old passenger from the van.  The children suffered minor injuries but authorities say they are okay.  The driver of the Chevrolet, a 41-year-old, suffered major injuries and was transported to a local hospital.
California Law on a Child's Claim for the Wrongful Death of a Parent
California's wrongful death statute provides a cause of action when someone dies due to "the wrongful act or neglect of another."  The law specifies several classes of persons who can bring a wrongful death claim, either on their own or via a representative, including spouses, domestic partners, and children.  In the case of minor children, a legal guardian is often appointed to act on the children's behalf and pursue a wrongful death claim.
Damages in Wrongful Death Cases on Behalf of Minor Children in Northern California
It is impossible to truly put a number on the value of a parent, but monetary compensation is the only way the law can attempt to compensate children for the untimely loss of a parent or parents.  California Jury Instruction 3921 explains what courts will look at when calculating damages in the wrongful death of an adult.  In terms of
economic damages, a plaintiff can be compensated for the loss of financial support, the value of the deceased's household services, gifts/benefits the plaintiff would have received, and funeral/burial expenses.  Economic damages take into account the expected life span of the deceased and the plaintiff, providing compensation for the shorter of those two projected spans.
In the case of surviving minor children, noneconomic damages are particularly critical and include the value of the parent's lost love, care, protection, companionship, and similar support as well as the lost training and guidance.  Obviously, there is no fixed standard that can lead to an exact figure for noneconomic damages.  Instead, the jury/judge is directed to "use your judgment to decide a reasonable amount based on the evidence and your common sense."  Noneconomic damages in wrongful death cases do not include compensation for grief, pain, or suffering (note: if the child was involved in the incident, s/he may receive damages for his/her own injuries in a related personal injury case).
Typically, California law does not permit punitive damages in wrongful death cases.  There is an exception in cases involving a defendant convicted of felony murder.  In some cases, a related survivorship claim may be brought on the deceased's behalf and could include punitive damages if the deceased survived for a time after the incident that caused death.
A Caring Law Firm for Wrongful Death Cases in San Francisco, Oakland, and Santa Rosa
Wrongful death cases are hard and wrongful death cases involving surviving minor children are even harder.  We recognize the emotional turmoil that follows an untimely death and promise to treat every client with respect and concern.  We know that no amount of money can bring back a loved one lost too soon, but we also know proper compensation can help survivors move forward.
Our San Francisco wrongful death attorney (we have additional wrongful death law offices in Oakland and Santa Rosa) advocates for those who've suffered an untimely loss because someone else was negligent or committed a wrongful act.  This includes working on behalf of children who've lost their parents.  If you have become the guardian of a child who suffered the wrongful death of a parent in Northern California, call to talk to our experienced child advocate attorney.  We are also here to help in other wrongful death cases including the loss of a spouse or a child.
See Related Blog Posts:
Understanding Wrongful Death Law in California
Compensation & Change: Our Law Firm's Goals Following a Pedestrian Death
(Image by  SOMBILON PHOTOGRAPHY)