Sometimes moments go from bad to worse.  This can certainly feel like the case when you or someone you love is the victim of a hit-and-run driver.  We truly believe that most people, even if they knew they were at fault, would stop check on the individuals involved in an accident, and take responsibility.  Sadly, however, hit-and-run accidents remain a reality.  Our Oakland hit-and-run injury lawyer works with police and with private investigators to find the perpetrators of Bay Area hit-and-run crashes.  In addition to claims against the perpetrator, we can also pursue compensation via the victim's own insurance policy.  We are committed to ensuring the injured and/or grieving receive the compensation they need and deserve following hit-and-run incidents.
Castro Valley Hit-and-Run Driver Found, Accused of Striking Two Boys with Stolen Car
CBS SF reports that authorities have located the man they believe stole a vehicle before striking two young pedestrians and fleeing the scene.  On the morning of March 7, two brothers were walking to school with their grandmother in Castro Valley.  Police say that the trio was on Meadowview Drive and heading towards Marshall Street when a black Ford Fusion veered onto the sidewalk and hit the brothers.  The crash caused severe injuries to the leg of the 6 year-old and his 8-year-old brother sustained minor injuries.
Police told reporters that, after hitting the boys, the driver continued along the sidewalk before crashing into a pole, getting out of the car, and running into the neighborhood.  A joint law enforcement team including the California Highway Patrol, the U.S. Marshals Service, and the local sheriff's department eventually tracked the suspect to a hotel.  They took him into custody and he is being held on $70,000 bail.  Police are also investigating a possible link between the suspect and the theft of five cars (including the Fusion involved in the crash) from a Livermore car dealership.
How a Hit-a-Run Attorney Can Help, Part One: Finding the Perpetrator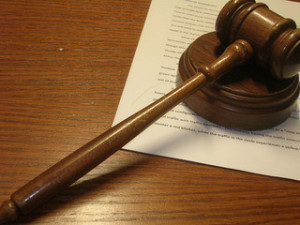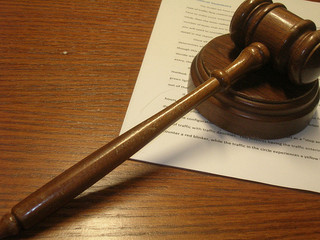 How can our law firm help people injured by hit-and-run drivers and those who lose a loved one in a hit-and-run crash?  First, we make every effort to find the perpetrator.  While the police also conduct investigations, they are overworked and simply cannot give each case the full attention it may need.  We work with private investigators who can supplement the official investigation and may be able to identify the perpetrator even if the police are unable to do so.  We can then file a civil suit against the perpetrator, potentially including a request for punitive damages in addition to economic compensation and money for pain and suffering.
How a Hit-a-Run Attorney Can Help, Part Two: Uninsured Motorists Coverage
Second, even if the driver is never identified, the victim may have a claim for compensation from their own insurance policy.  As the California Department of Insurance explains, all auto insurers must offer uninsured motorist coverage ("UMC") and customers must sign an explicit waiver if they opt out.  We highly encourage all drivers to include UMC in their auto insurance policy.  UMC can apply even if the insured was not in his/her vehicle at the time of the crash (e.g., the insured was a pedestrian) and may cover other household members such as the insured's minor children.
The unfortunate reality, however, is that insurance companies are in business to make money.  Far too often they take advantage of policyholders in their moment of need.  We can help you avoid a bad faith denial and ensure you get all the compensation you are owed.  UMC policies can cover economic costs like medical expenses and lost income, as well as provide non-economic damages such as compensation for pain and suffering.
Our Northern California Hit-and-Run Law Firm
As an Oakland hit-and-run law firm, our team is committed to helping those who are injured or lose loved ones because of hit-and-run accidents in Northern California.  The biggest mistake made by hit-and-run victims is failing to contact a skilled, experienced personal injury attorney as soon as possible.  Hit-and-run victims should not assume they will be left dealing with the financial repercussions alone.  Hit-and-run victims can and do recover compensation.
Please, if you are the victim of a hit-and-run driver in Northern California, call our office.  We can help.
See Related Blog Posts:
A California Law Firm Helping the Victims of the Hit-and-Run Epidemic
California Hit-and-Run Law and the Paths to Compensation
(Image by Brian Turner)