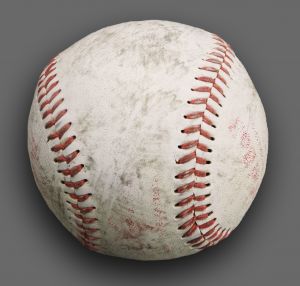 Delaware bankruptcy judge, Kevin Gross, approved an agreement between the family of Bryan Stow and the L.A. Dodgers on March 19, 2012. The agreement provides that Bryan Stow's family will be able to continue their suit against the Dodgers for negligence once the club completes its bankruptcy proceedings and is sold to a new owner. Initially, the club tried to include the pending lawsuit in its bankruptcy, taking advantage of the protections afforded by bankruptcy to avoid monetary liability. The Dodgers organization argued that the lawsuit would make it too hard to sell the team, but facing criticism it agreed to allow the claim as long as the Stow family agreed to sue only the team's insurance provider and not Frank McCourt, the current Dodgers owner.
Sports stadiums have been subject to the same liability as other premises owners since the late 1950's, with the caveat that a spectator that has notice of the dangers inherent to a specific sport waives some of that liability. For instance, a baseball fan probably knows that fouls are hit into the fan area and assumes that risk by sitting in the stadium. In the Stow case, Bryan Stow had a reasonable expectation that he could attend a baseball game at Dodger Stadium without fearing an attack, at the very least because the stadium provides security and ejects rowdy spectators.
Since the injury was caused by a third-party, in order to bring a successful suit the Stow family will have to argue that the Dodgers negligence contributed to the attack and that the Dodgers could have reasonably foreseen such an attack. The plaintiff's complaint argues that the Dodgers were negligent because the club cut security to save money for its upcoming bankruptcy and that the lighting in the parking lot where Stowe was beaten was inadequate. The complaint also alleges that the Dodgers had knowledge that there was a criminal element in the spectators and that the stadium encouraged the over-consumption of alcohol during the highly charged opening game, which substantially contributed to the beating.
The question over whether the baseball club was negligent because it did not provide effective security for the opening game in March 2011, is hotly contested. The