It is not often that an elder care death captures headlines nationwide. Like many others, the team at our San Francisco nursing home law firm is shocked by the story out of Bakersfield, California. It is a story that demands attention and discussion. It also demands action, both at the individual level and in senior care facilities nationwide.
Woman Dies After Nurse Refuses to Perform CPR Despite Pleas of 911 Operator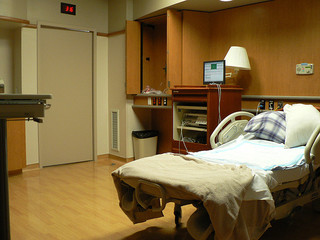 The San Francisco Chronicle and the Associated Press, along with news outlets across the country, recently reported on the death of an 87 year old woman at a Bakersfield retirement facility. The woman, identified as Lorraine Bayless, was a resident of the independent living section of Glenwood Gardens, an area that is separate from the facility's skilled and assisted nursing departments. Bayless collapsed around 11 A.M. on Tuesday February 26 and a staff member called 911. Despite the dispatcher's insistence that the caller perform 911, the nurse refused. In doing so, the nurse told the dispatcher that performing CPR was against facility policy. According to 911 tapes, the dispatcher said, "I don't understand why you're not willing to help this patient." An ambulance arrived at the facility several minutes later and transported Bayless to the hospital where she was pronounced dead.
Following the death, Glenwood Gardens released a statement offering condolences to the family. In that release, the facility said its practice in the event of a health emergency is to call emergency personnel to assist and to remain with the resident until such help arrives. The statement promised a thorough review of the incident but, as of the report, refused to provide further comment.
Looking at Policies and Asking Questions When Making Senior Care Decisions
There are a number of issues raised by this story and it is likely that more information, and more complexity, will arise as the story unfolds. It is hard to imagine anyone, let alone a health care professional, allowing someone to pass away before their eyes without lending aid. Certainly the nurse knew the CPR techniques (if not, there is a whole different story here) and further review of the tapes indicates the 911 dispatcher offered to guide another bystander through the process. In doing so, the dispatcher seems familiar with the fact that some facilities have non-intervention policies or specific rules concerning CPR. Glenwood Gardens cites policy in its public statement and, sadly, the policy is not unique to that facility.
Bayless's death highlights the fact that senior care facilities may have policies that seem counterintuitive. When making the decision oneself or on behalf of a loved one to move to a senior care environment, it is vital that people ask questions. This should include inquiries about emergency procedures, both on an individual and community level (ex. procedure in the event of a fire or earthquake). While independent living facilities are a more "hands-off" level of care and intended for seniors capable of living on their own, the reality is that emergencies can and do arise and time can be crucial. Although it is aimed at nursing homes, a much higher level of skilled care, AARP's nursing home checklist may still be a helpful resource to those considering other senior care environments.
Advocating for Victims of Bad Policy in California Senior Care Settings
It is also important to remember that merely citing policy does not exempt a facility from making reasonable and responsible decisions. Regardless of policy, if you believe a senior care facility was responsible for a resident's injury, or even a death, you should contact a lawyer. Our San Francisco nursing home abuse lawyer advocates for victims of elder abuse, including mistreatment in any elder care environment. Such lawsuits not only compensate victims but can also lead to policy changes, both at the specific facility and at other care facilities nationwide.
See Related Blog Posts:
Bedsores: A Serious Medical Ailment and a Possible Warning Sign of Elder Abuse
Lessons from the Storm: Nursing Homes and Disaster Planning
(Photo by Rick Kempel)