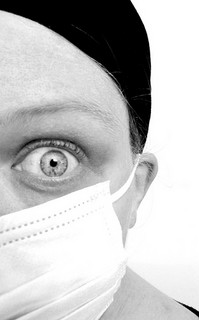 There are some great landlords out there, but there are also some terrible ones. It is because of the latter that California law provides a number of specific protections for renters. This includes rights related to hazardous materials, rights that protect the health of California renters during their tenancy and for many years after. As a Northern California tenants' law firm, The Brod Firm helps protect the right of renters to a safe, healthy home. In this post, we discuss four common forms of household contamination that can threaten the health of tenants:
• Mold
With the Toxic Mold Protection Act, effective in 2001 and codified in both the Civil Code and the Health and Safety Code, California was the first state in the U.S. to pass a law addressing toxic mold in the context of residential rental units. Landlords must issue written notice to prospective and current tenants if mold is known to exceed certain limits. Failing to do so entitles the tenant to file a legal action seeking reasonable compensation. Landlords must take reasonable action to prevent mold through common maintenance habits. If a tenant reports mold, landlords or building managers must respond in a timely fashion to maintain a habitable dwelling, making a reasonable effort to remove existing mold and prevent future growth. Failing to meet these obligations is deemed to cause harm and costs for the tenant. Notably, the law does not require landlords to test for mold. Mold issues require a complex mix between law and fact, making it essential that any tenant affected by mold seek counsel from direct experience helping tenants with mold issues in California.
• Lead and Asbestos
While they should no longer be used in the construction of residential properties, lead and asbestos both remain a threat to the health of renters in older units. For units constructed prior to 1978, the Department of Consumer Affairs requires landlords to disclose the existence of lead-based paint, where known, before a lease is signed and provide a federal government authored pamphlet on lead in the home. An additional pamphlet may be required for older properties even where lead has not been previously found. However, landlords do no need to evaluate a property for lead or remove lead-based paints.
Similarly, residential properties built prior to 1981 may contain asbestos. The law on asbestos contamination is not as well developed, but a tenant made ill by the contaminant in a residential renter setting should consult a Northern California asbestos lawyer for help. The DCA booklet cited above does suggest landlords make asbestos disclosures where the owner knows that asbestos is present.
• Methamphetamine
A newer item in the area of residential contamination is methamphetamine ("meth"). Properties previously used for the production (or "cooking") of meth may have resulting contamination that can linger for years, causing respiratory and other health ailments. According to a New York Times piece, clean-up can run anywhere from $5,000 to $100,000. If a local health officer finds meth contamination exits, California law provides that occupancy is prohibited until it is cleaned. Landlords must notify current and prospective tenants of the contamination and provide them with a copy of the health official's order. Various authorities have concluded that meth contamination is a violation of the implied warranty of habitability.
The Brod Firm is a law firm for renters in San Francisco, Sacramento, Oakland, and throughout Northern California. Given our specific expertise in landlord/tenant matters, we also work with clients in other parts of the state, including serving as a law firm for Los Angeles tenants in landlord/tenant disputes. If contamination in your rental unit has caused you or a family member to fall ill, please call. We can help you bring a claim in civil court to protect your health and your right to a healthy home.
See Related Blog Posts:
Protecting California Renters: The Issue of Secondhand Smoke
Mold Problem Mushrooms into Mushrooms
(Photo by jasleen_kaur)