At the Brod Law Firm, we are strong supporters of Northern California's bicycle riders. Attorney Greg Brod is a member of both the San Francisco and Marin County Bicycle Coalitions and our team has San Francisco bicycle injury law firm helped many injured riders recover compensation from those who put them at undue risk. While we are dedicated to pursuing those whose negligent decisions harm (or even kill) riders, we also urge riders to make every effort to keep themselves safe in the event of a crash. One step every rider should take is wearing a bicycle helmet for every two-wheeled trip.
Riders Split Over Helmet Requirement for Adult Bicycle Riders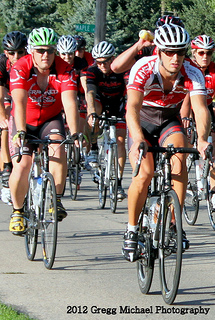 This weekend's San Francisco Chronicle reported on a conflict among California riders regarding a potential change in the state's helmet laws. Currently the law requires minors to wear bicycle helmets but State Senator Carol Liu has introduced a bill that would require adult riders to don a helmet or face a $25 fine. If approved, the legislation would make California the first state to require helmet use by riders over age 18. The pending bill would also require the use of reflective clothing at night.
Chronicle reporters found a range of opinions among riders about the potential legislative helmet mandate. Notably, the head of the California Bicycle Coalition expressed opposition saying that California should focus on improving safety by increasing the number of riders and suggested a mandatory helmet law would result in fewer bicycle trips. One supporter of the requirement, a rider who is also a doctor at San Francisco General Hospital, noted she sees head injury patients every day and said people on the road must take proper precautions. The reporter observed 100 riders at a busy San Francisco intersection; 68 were wearing helmets while 32 were not.
Studies and Statistics Support Efficacy of Bike Helmets
According to the Insurance Institute for Highway Safety ("IIHS"), 741 bicyclists died in motor vehicle crashes in 2013, a slight increase from 2012. The California Office of Traffic Safety's Score Card indicates that a significant portion of these deaths, 124 in 2012, occur in our state. Digging down further, the IIHS found that in most fatal bicycle accidents the most serious injuries were head injuries. The IIHS suggests this highlights the importance of helmet use which has been estimated to reduce the risk of head injury by 85 percent. Nationally, 63% of the bicycle deaths in 2013 involved riders who were not wearing helmets and helmet use information was not known for an additional 20% of riders. Although current helmet laws focus on young people, 84% of bicycle deaths involve riders aged 20 years or older.
In May 2013, the Smithsonian Magazine looked at the efficacy of helmets in a piece titled, "Bicycle Helmets Really Do Work, But You Have to Wear Them." A study spanning twelve years found helmets reduced brain injury risk by 88%, in line with the IIHS's conclusions. The study also credited helmet laws with a 20% drop in injuries and deaths among riders under age 16 involved in automobile-versus-bicycle collisions. A review of 63 studies concluded "the evidence is clear that bicycle helmets prevent serious injury and even death."
Safety, Regrets, Representation
As a rider cited in the Chronicle report noted, helmets may not be stylish but neither are accidents. Whether or not the pending bill passes, we strongly encourage riders of all ages to wear helmets. In our work as a Northern California personal injury law firm we have met countless individuals who expressed regret over skipping a safety measure (i.e. not wearing a helmet or not buckling a seat belt); we haven't spoken to anyone who regretted taking an extra step for personal safety.
Important note — In most cases, if someone else was responsible for the crash that caused you injury, you will have a legal claim even if your own actions (ex. not wearing a helmet) contributed to or exacerbated the injury.
See Related Blog Posts:
California Bicycle Riders' Law Firm Examines Bicycle Accident Statistics
Some Things Change, Some Stay the Same: Bicycle Accidents & Rider Fatalities Over the Years
(Photo by Greg Michael Photography)