Earlier this year, our San Francisco child injury attorney highlighted a recall that at the time involved some 1.3 million car seats , a number that has since ballooned to include an unprecedented 6.1 million seats. This week, the story became even more disturbing as an investigation opened into allegations that the company knowingly delayed alerting authorities to the potentially defective child safety seats.
Federal Agency Looks At Whether Company Delayed Reporting Child Seat Defect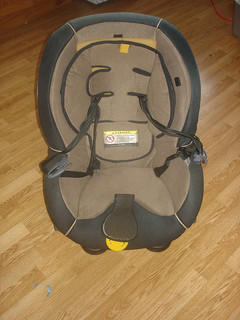 According to The New York Times, federal safety regulators opened an investigation this week into Graco Children's Products focusing on whether the company delayed reporting a safety defect that became the subject of the nation's largest child car seat recall. Earlier this year, Graco recalled approximately 6.1 million child safety seats because of concerns that the buckles may become difficult to unlatch and hinder the ability to remove a child during an emergency. Graco had resisted the recall, asserting that the seats were safe and claiming any problems were the result of food or liquids being spilled on the buckles rather than a safety defect. The National Highway Traffic Safety Administration ("NHTSA") disagreed.
Regulators allege that Graco's files show that the company knew about latch-related complaints as early as 2009 and was working to address the issue by 2012. Federal laws require that a manufacturer must inform the safety agency of a safety problem within five business days from the time the company becomes aware of the issue. Failing to meet this deadline can result in a civil fine of up to $35 million. Graco denies wrongdoing and also suggests there have been no injuries related to the alleged safety issue. However, company documents reviewed by the NHTSA include a report on a lawsuit filed in Los Angeles County Superior Court by the family of a two year-old allegedly killed in a car fire in 2011 while seated in a Graco car seat. A spokeswoman for the company said the buckle was not to blame but did not provide details, citing a confidentiality clause in a settlement agreement.
Notably, this is not the first time Graco has been accused of failing to inform officials of safety concerns. In 2005, the company paid a $4 million fine to resolve similar allegations by the Consumer Products Safety Commission.
Protecting the Injured: Child Injury Lawsuits in California
Recalls are an important safety tool. However, they cannot compensate those already harmed by the product. This is typically the job of the civil product liability laws.
In California, whether in product liability or traditional negligence actions, there are some important differences between a child injury claim and that of an adult. Most child injury claims, like most other personal injury suits, settle prior to trial. However, the court must approve these settlements in order to provide an extra layer of protection for the child (called a Minor's Compromise, see Probate Code 3600 et seq. and the related pages provided by Alameda Probate Court for details). Typically the proceeds of a settlement or the funds awarded at trial are placed in a trust until the child turns 18, although monies can be accessed for injury-related care with court approval. Damages can include money for pain and suffering in addition to projected economic costs. Parents may have their own legal claim for reimbursement of money spent on the child's medical expenses and, in some cases, for emotional distress and/or for the impact on the parent/child relationship.
If your child is injured because of a defective car seat, you should contact an experienced injury lawyer. You can be certain any manufacturer has an attorney on their side and your child deserves the protection of an experienced legal professional. Attorney Greg Brod can help and an initial conversation is always free. Call our child injury law firm in Santa Rosa, San Francisco, or Oakland to arrange a consultation.
See Related Blog Entries:
Recall Highlights the Importance of Child Safety Seats
Tools to Keep Children Safe: WHALE Program and Rules on Car Seat Replacement
(Image by Daniel X. O'Neil)