It may seem like a perfect option for seniors who can no longer live alone but do not require nursing home care. California currently has approximately 7,500 Residential Care Facilities for the Elderly ("RCFE"), non-medical facilities that range from large assisted living centers to small, home-based locations. Families and seniors may prefer the homey feel of some RCFEs to more institutional options, but our Sacramento elder abuse law firm knows that elder abuse can lurk in even the friendliest looking settings.
Years of Complaints Culminate in the Death of a Senior at a Sacramento Care Facility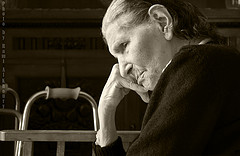 Earlier this month, the Sacramento Bee reported on a woman charged with felony-level involuntary manslaughter following the death of a woman in her care. Silvia Cata ran a small RCFE out of her home in the Gardenland neighborhood of Sacramento for over 17 years. In that time, Super Home Care was the subject of numerous complaints, citations, deficiency reports, and fines. Cata received at least 40 citations, including 26 Type A deficiencies, the most serious charges representing a direct and immediate threat to the health, safety, or personal rights of residents.
Despite the large file at the Department of Social Services ("DSS"), it took the death of a resident in June 2012 before Cata lost her license. Georgia Holzmeister, an 88 year old dementia patient, had lived in the home for more than five years. She developed a Stage IV bedsore and, despite emergency hospital care, passed away five days later without returning to consciousness. An expert who reviewed the case said Holzmiester had likely been bed-ridden for five weeks before her death and should not have remained in the non-medical care facility.
Last month, the state attorney general charged Cata with involuntary manslaughter. This is an extraordinary move and may be a first such charge in the elder-care setting in California. Fifty-two year old Cata also faces a second felony charge for elder or dependent adult abuse that resulted in death. Court filings refer to "[her] deliberate and complete reckless disregard for performing the essential duties as Holzmeister's caretaker." She could face twelve years in prison. Defense counsel has denied all charges, stating that Cata's clients received adequate care and suggesting the state is overreaching with criminal charges. As in most states, the majority of elder abuse/neglect claims are heard in civil court. Last week, the Bee reported on plea discussions, but no official announcement has been made.
On February 12, 2013, one day after her arrest and eight months following Holzmeister's death, DSS suspended Cata's license. DSS released a statement saying that it should have taken action more swiftly and was reviewing the case to ensure it would not recur. In the time between the death and her arrest, Cata continued to care for three other clients and received 12 additional citations for violating regulations. When Cata was arrested, the remaining clients were moved to a home owned by Cata's daughter, just across the street. The daughter received a RCFE license a month prior to Cata's arrest.
The Threat of Abuse in Senior Care Facilities
The circumstances of this case are shocking and disturbing; it should never have taken a death for the state to act. The case is also a reminder that elder abuse and neglect can occur in a wide-range of settings and that the problem referred to as "nursing home abuse" is not confined to nursing homes. It is important to investigate any facility before entrusting a loved one to their care, including asking if there have been any official complaints. A starting point for those looking for RCFE-type care is Choosing Non-Medical Out-of-Home Care for Seniors in California: A Consumer Guide, prepared by a section of the DSS. It is also important to check in regularly, asking your relative about the care and observing the facility, the residents, and the staff. Do not hesitate to speak up if anything seems amiss.
If you are a resident of a senior care facility and experiencing abuse or neglect, or if you are concerned about a family member in that situation, please call our office. Attorney Greg Brod serves as an elder care lawyer for Sacramento, San Francisco, Oakland, and the surrounding Northern California communities. An initial consultation is always free.
See Related Blog Posts:
Jury Awards $23 Million in Punitive Damages in Sacramento Nursing Home Abuse Case
Bedsores: A Serious Medical Ailment and a Possible Warning Sign of Elder Abuse
(Photo by C & More)