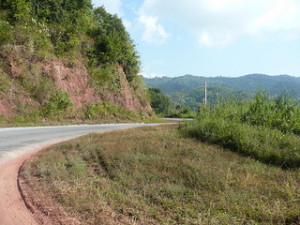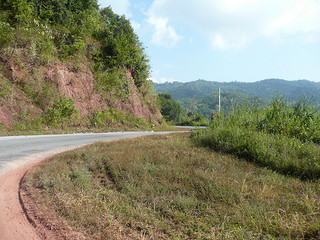 Some roads are known for good things, perhaps picture-perfect scenery or a time-saving shortcut.  Other roads are more infamous than famous.  From a too-sharp curve to an inadequate merge lane, from a poorly constructed intersection to a pothole-ridden surface, there are a myriad of problems that can render a road unsafe.  Dangerous road conditions are a factor in many accidents, including single- and multi-vehicle crashes.  Dangerous roads lawsuits are complex, but Northern California dangerous roads lawyer Greg Brod knows they are essential to helping the injured and the grieving recover much-needed compensation and they can also push government authorities to make changes that can prevent future tragedies.
Business Owners Express Concerns After Sonoma Crash
A report by the Press Democrat about a weekend crash in Sonoma County calls attention to the issue of dangerous roads.  Around noon on Sunday, a 29 year-old driver crashed her Honda CRV into a Subaru Outback parked outside of Wild Flour Bakery on Bohemian Highway in Freestone.   In turn, the Outback crashed into a bench before plowing into the entryway of the popular bakery.  A 52 year-old sitting on the bench was injured in the chain-reaction accident.  Police arrested the driver of the CRV on suspicion of felony-level drunk driving.
An interview with local business owners suggests that there may have been more to the crash than just drunk driving.  Jed Wallach, the bakery's owner, told the paper that his store is often quite busy on the weekend, forcing some customers to park across the road from the bakery, one factor in the area's high number of pedestrians.  The owner of a neighboring store said that she is particularly concerned with vehicles coming off Highway 12 and travelling too fast when they approach the sharp turn onto Bohemian Highway.  She said the speeders put pedestrians at risk.   Another business owner echoed these concerns, pointing to speeding drivers attempting to negotiate a nearly 90-degree turn in the road.
Sonoma County Supervisor Efren Carrillo joined the chorus of voices expressing concern about the safety of the area which is popular with tourists.  He said he is talking to the business owners, law enforcement, and transportation officials and will look into whether the issues warrant added precautions.  Carrillo referenced another portion of Bodega Highway where he helped get rumble strips installed to slow drivers.  One business owner suggested even a sign would help.
The Danger in Dangerous Roads
Dangerous road conditions are a problem throughout our region.  In the summer of 2012, the San Francisco Chronicle compiled a list detailing some of Northern California's most dangerous roads, stretches the columnist dubbed "Highways to Hell."  The piece focused on narrow, twisting roads, warning drivers to slow down and to watch for those who insist on putting speed over safety.
While drivers certainly bear responsibility for their speed, we also have a right to expect roads to be reasonably safe.  Dangers can arise from faulty designs, poor construction, inadequate maintenance and/or the failure to reevaluate road conditions as usage evolves.
Bringing a Dangerous Roads Lawsuit
Proving a road condition contributed to a crash is difficult, but possible.  These claims require an attorney who will thoroughly investigate the issue and one who can partner effectively with experts in the engineering field.   In general, a suit against a government for injuries or death due to dangerous road conditions requires not only showing the condition existed and contributed to the accident but also that the government knew or should have known about the danger and failed to respond appropriately.  A claim may also be appropriate if a government employee wrongfully did (or failed to do) something that created the risk (ex. using inadequate materials when building a road barrier where a car drove through the barrier and into a pedestrian).
Attorney Greg Brod understands this complex area of law.  If you have been injured or lost a loved one and you believe a dangerous road was (partially or wholly) to blame, call our dangerous roads injury law firm in Santa Rosa, San Francisco, or Oakland.  Remember – bringing a dangerous roads claim can not only help you recover compensation but affords you the opportunity to help make the roads safer for everyone.
See Related Blog Posts:
Government Immunity & Injury Law
Fatal Single-Vehicle Crash Serves as a Reminder of the Threat of Dangerous Road Conditions
(Image by Joaquin Uy)