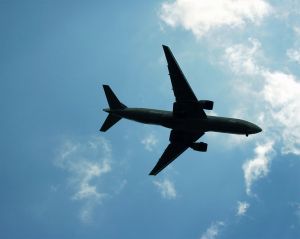 When one surviving passenger from an ill-fated Asiana Airlines jumbo jet attempting a landing at San Francisco International Airport ended up on the tarmac and then was struck and killed by a San Francisco Fire Department fire truck on July 6, the tragedy ranked as one of the more bizarre developments of the crash landing that claimed three lives. And now San Mateo County's district attorney has announced that the firefighters involved in the response to the airplane crash will not be criminally charged in connection with the death of the person who was run over and killed, but San Francisco airplane accident attorney Gregory J. Brod would caution that the decision does not address the question of any potential civil litigation.
Factors Included First Responder Reports, Videos and Autopsy
As reported in the San Francisco Chronicle, San Mateo County District Attorney Steve Wagstaffe on Friday declared that his office would not file criminal charges against the SFFD firefighters whose fire truck hit and killed Chinese student Ye Meng Yuan, 16. Ye somehow ended up on the tarmac after the crash landing of Asiana Airlines Flight 214 and was still alive but under a foot-deep layer of fire-retardant foam when she was struck by the fire truck. Wagstaffe said that his office had opted not to file charges against the firefighters after considering reports from police, firefighters and other first responders, footage from numerous video recordings, as well as the findings of San Mateo County Coroner Robert Foucrault. The coroner's autopsy found that Ye died of multiple blunt-force injuries that were consistent with being struck by at least one motor vehicle.
Wagstaffe's office had jurisdiction concerning the accident because of SFO's location in San Mateo County, and Wagstaffe said that Ye's death "was a tragic accident that did not involve any violation of our criminal laws."
Civil Litigation Still Being Considered
While the SFFD firefighters are now out of jeopardy when it comes to criminal charges, the Ye family attorney is considering filing a civil lawsuit under the claim that the girl's death was "completely avoidable," and that the firefighters allegedly knew that she was outside the airplane and in the midst of the firefighters before they sprayed the foam on the ground and basically neglected her.
Any defense of the firefighters involved in the first-response mission surrounding the Asiana Airlines crash against a civil lawsuit will largely rest on California's version of what are known as Good Samaritan laws. And that relevant code, California Health and Safety Code Section 1799.102, will offer solid immunity grounds for the firefighters:
No person who in good faith, and not for compensation, renders emergency medical or nonmedical care at the scene of an emergency shall be liable for any civil damages resulting from any act or omission.
However, while the firefighters may be in the clear legally, the doctrine of sovereign immunity would have to apply to remove their employer – in this case, the SFFD – from legal crosshairs. A key authority on the matter of sovereign immunity – whether private parties can sue the government for torts committed by its officers or agents – is California Government Code Sec. 815.2:
(a) A public entity is liable for injury proximately caused by an act or omission of an employee of the public entity within the scope of his employment if the act or omission would, apart from this section, have given rise to a cause of action against that employee or his personal representative.
(b) Except as otherwise provided by statute, a public entity is not liable for an injury resulting from an act or omission of an employee of the public entity where the employee is immune from liability.

It is important that when there has been an injury or death in an aviation disaster or any other accident that the parties who were harmed seek legal counsel as soon as possible regardless of the circumstances. A precise determination of liability requires the legal advice of an experienced personal injury attorney such as Gregory J. Brod, and he urges anyone who has been injured or who has a loved one who has been injured or killed in an airplane accident to contact the Brod Law Firm for a free consultation.
-James Ambroff-Tahan contributed to this article.
See Related Blog Posts:
Crash Landing at SFO
Multiple Defendants Sued in Asiana Airplane Accident
Focus on S.F. Firefighter Whose Helmet Camera Filmed Demise of Asiana Airlines Survivor Reminder of Importance of Evidence