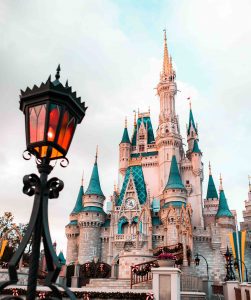 Any holiday can be ruined by an unexpected bed bug infestation, even a holiday to the happiest place on earth. Disneyland has again been sued by a woman who claimed she was "butchered" by bed bugs while staying at a Disneyland resort in Anaheim, California. Specifically, she claimed to have been bitten by bed bugs throughout her entire body, including her face, neck, arms, and back. If you have suffered an unfortunate encounter with bed bugs while staying in hotels around California, contact the experienced bed bug attorneys at Brod Law Firm to have your rights represented.
Disneyland's History of Bed Bug Lawsuits
This is not the first time Disneyland has been sued for a bed bug infestation. Most notably, a Victoria Secret model sued Disneyland for a bed bug infestation during her stay at one of their resorts back in 2016 that left her with more than 90 bites. As a result of the bites, she was forced to take a two-month break from work.
How to Check for Bed Bugs When You Travel
It is always a good idea to inspect your hotel room for bed bugs before unpacking your suitcase and spreading your belongings everywhere. Follow the three guidelines below every time you stay in a hotel to protect yourself from potential bed bug infestations:
Leave your bag or suitcase on an elevated surface, like a luggage rack, rather than setting it on the floor while you inspect the floors for bed bugs. If the lighting in the room is poor, use the flashlight on your phone to give yourself better vision.

Inspect the bed. Pull the blankets and linens off the bed and look for tiny bugs or dark brown blood spots on the linens and mattress. Bed bugs especially like to hide in the corners of beds, so make sure you inspect all around the bed. You may wish to use a credit card to push back the seams of the mattress, where bed bugs can frequently be found.

Repeat the process for all furniture, curtains, and other upholstery in the room.
While this process does not guarantee that your room is free from bed bugs, as some bed bugs can be difficult to spot, it will prevent some instances of bed bug bites and, at a minimum, give you the peace of mind of knowing that you have inspected the entire room. Ultimately, it is not your duty to inspect your hotel room for bed bugs, but at least you can prevent yourself from suffering from the lasting effects of the bites.
Contact a California Bed Bug Attorney Today
If you have encountered bed bugs during your hotel stays, you deserve compensation. Hotels are required by law to maintain habitable standards that include ensuring there are no bed bug infestations on the property. The attorneys at Brod Law Firm have helped unlucky travelers obtain compensation for their bed bug injuries and seek justice for not only the bed bug bites, but also the loss of their vacation and the emotional trauma they were forced to endure as a result. Contact our attorneys at (800) 427-7020 or visit us online to schedule your free consultation today.
(image courtesy of Cody Board)