It's a frightening image and one that many of us at The Brod Firm, your Santa Rosa personal injury law firm, have contemplated.  Imagine you are in a car accident, that's scary enough imagine that during the crash, you are thrown from your vehicle.  The frightening truth about ejection crashes?  Most people who are completely ejected from their vehicles don't live to tell the tale.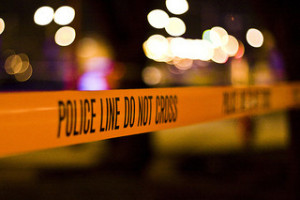 Fatal Ejection Crash Near Santa Rosa
The unfortunate reality of ejection crashes has become all too real for the family and friends of a Santa Rosa man who perished in an accident Tuesday night.  According to The Press Democrat,  the incident occurred around 8 P.M. on Guerneville Road near Highway 116 and Laguna Road.  Police report a white Ford pickup was driving east when the driver crossed over a double-yellow line in order to pass other vehicles.  When he tried to return to his lane, he left the road and ran into two trees.  The driver was thrown from the truck.  Despite emergency responders' attempts to revive him, he was pronounced dead at the scene.
Ejection Crash Statistics
The most recent edition of the National Highway Safety Administration ("NHTSA") Traffic Safety Facts Overview report  (released May 2014, data from 2012) includes some notable statistics on ejection crashes.  In that year, 79% of vehicle occupants who were total ejected perished.  Seat belts are incredibly effective in preventing ejections with only 1% of belted occupants experiencing total ejections versus 30% of non-belted vehicle occupants.  Ejections accounted for 25% of occupant fatalities in 2012, with ejection rates at 18% for passenger cars and 34% for light trucks.
Although it is admittedly a bit outdated, a November 1997 report titled "Analysis of Ejection in Fatal Crashes"  helps tie these facts into larger trends.  The authors conclude that the risk of dying in a crash is more than three times greater for someone ejected during a crash than for a non-ejected vehicle occupant.  Further, the study reports that the ejection rate for unbelted individuals grew from 25% in 1982 to approximately 33% in 1996.  The NHTSA suggests that an increase in rollover crashes was the primary reason for the increased ejection rate.
As both the 2012 data and 1997 study demonstrate, seatbelts are essential to preventing ejection.  During the 1982 to 1996 time frame, the percentage of fatalities involving total ejection was 2.5% for belted vehicle occupants and 29.4% for unbelted occupants.  Other factors associated with an increased risk of ejection include speed, vehicle type (specifically, the odds of ejection are approximately 1.4 times higher for light trucks, vans, and SUVs than passenger cars), and driver age (younger drivers have a higher ejection risk).
A Northern California Law Firm Representing Accident Victims
If you were injured in an ejection crash or lost a close relative in one and someone else was to blame for the crash, you may be entitled to money damages.  As a reminder, the law does not demand perfection.  A victim injured in a car crash caused by someone else may be entitled to compensation even if the victim's own behaviors (e.g. not wearing a seatbelt) contributed to the accident itself or its severity.  In such cases, a court can still award money damages but the amount will be reduced to take into account the victim's role.
As a car crash injury law firm in Santa Rosa, San Francisco, and Oakland, the Brod Law Firm serves all of Northern California representing people who were injured or lost a loved one in a car accident that was caused by someone else's negligence or wrongful acts.  Call to arrange a free consultation.  Most cases are handled on a contingent fee basis so if you don't recover compensation, you don't pay.
See Related Blog Posts:
Statistics and Law in Northern California Ejection Accidents
Serving Victims of Rollover Crashes Throughout Northern California
(Image by Tony Webster via Flckr)