At The Brod Law Firm, we help clients with a range of issues including car accidents and injuries stemming from defective products. Sometimes, these two areas of law can intersect when a faulty car part is a factor in a collision. Our experience in both arenas allows our team to be an effective law firm for defective car injuries in Northern California.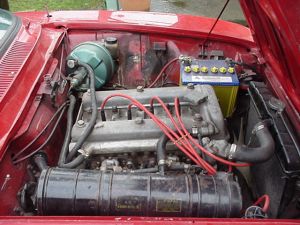 This weekend, The San Francisco Chronicle carried an Associated Press report about a recent car recall. The recall impacted a newly released model of Ford's Escape SUV. Ford announced the recall, stating that there was a risk of engine fire in the affected vehicles. According to the report, the problem stemmed from a manufacturing issue at a separate company that makes fuel lines for some Ford vehicles. In Ford's report to the National Highway Traffic Safety Administration, the company identified the fuel lines as a batch manufactured by TI Group Automotive Systems in Indiana. The lines were allegedly mechanically scored or otherwise damaged on the outside, creating the potential that the lines would split when pressed over a connector fitting. This split could cause fuel to leak and potentially ignite.
Ford's newly announced recall involves 11,500 Escape vehicles. The issue is confined to 2013 Escapes that are equipped with 1.6-liter, four-cylinder engines. Luckily, only 4,800 of the SUVs have been purchased so the recall should be more effective than a broader recall impacting a larger number of vehicles, especially those old enough to have changed hands since initial purchase. Ford has urged that owners, including purchasers in both the U.S. and Canada, should not drive the automobiles and should contact their dealer for assistance to get the SUV picked up and also get access to a loaner vehicle. In an e-mail, the spokesperson for TI Automotive said they are working with the car company to clearly identify the root cause and find a solution.
Ford first began to look into the problem after an Escape caught fire on June 9 while a company employee was driving it from the assembly plant in Louisville, Kentucky to a holding lot for shipping. Two more fires followed, one of which occurred on June 18 when a Canadian customer was driving the car. Ford was able to trace the problem to the fuel line and the company approved the recall on July 16. The line problem recall follows a prior recall involving more than 10,000 Escapes that had problems with carpet padding that could interfere with braking.
Thankfully, the recent fires did not cause injury to either customers of employees. Often, car recalls follow a number of people reporting similar problems to the National Highway and Traffic Safety Administration. Recalls can be initiated by the manufacturer or by the government if the company does not take that initiative. Parts of vehicles can also be subject to a recall.
In some cases, consumers may be able to file a product liability lawsuit involving a recalled vehicle or part. The intersection between product liability principles and recall is complex. Recalls can also be an issue in traditional car crash cases if the driver at fault failed to respond reasonably when they had notice of a product recall.
If you have been injured due to a defective car or car part, please call our firm. Our San Francisco defective car lawyer can help you sort through the facts, apply the law, and win the damages you deserve.
Find information about recalled products, including motor vehicles, see Recalls.Gov, a resource tied to the National Highway Safety Administration.