It seems like a week rarely goes by when we don't read about a drunk driver injuring or even killing an innocent Californian. We are proud to serve as a law firm for victims of drunk drivers in Sacramento and throughout Northern California. Every accident has a story and we work with our clients to understand the unique circumstances of each tragedy so we can help victims recover the compensation that can help them move forward.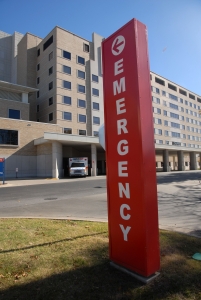 Along with other members of our community, we have been following the developing story of a hit and run that occurred in Carmichael. According to The Sacramento Bee, the California Highway Patrol has arrested a suspect in the accident that injured a young couple and killed the four dogs they were walking at the time of Monday night's crash. In the early morning hours of Thursday July 19, a CHP officer pulled over thirty-one year old Paul William Walden on suspicion of drunk driving near the intersection of Bainbridge Drive and Salazar Drive. During the stop, the officer noticed damage to the 1987 Nissan Maxima that Walden was driving. Walden later admitted to investigators that he was responsible for the Carmichael accident.
At approximately 10 P.M. on Monday, twenty-three year old Gemily West and twenty-one year old Harison Long-Randall were hit by a car in crosswalk at the corner of Garfield Avenue and Engle Road. The couple was walking four dogs when they were hit by a car that authorities estimated was travelling at 80 miles per hour on the two-lane residential street. Long-Randall, who attempted to push West out of the car's path, lost part of his leg. As of Thursday morning, he was listed in critical but stable condition at San Juan Mercy Hospital. West was listed in good condition but suffered a broken leg. The dogs were all killed in the collision. Investigators determined that the car didn't even slow down after the crash. Debris at the scene allowed them to conclude that the suspect was driving an older model Nissan Maxima
Walden told investigators that he had seen a man and some dogs but said that he did not know he had hit anyone at the time of the crash. He was taken to Sacramento County Jail and is charged with two counts of felony hit and run and four counts of felony animal cruelty in addition to driving under the influence and on a suspended license. Court records indicate that Walden has at least three prior arrests for driving under the influence. In April 2011, Walden pleaded no contest to battery and possession of a controlled substance. He has also been arrested on several theft-related crimes.
Medical care should always be the first priority after a serious accident. It is also important to reach out to an experienced Sacramento injury lawyer. A civil lawsuit can help victims recover a range of damages including medical costs, lost wages, and compensation for pain and suffering. While the main goal of civil injury litigation is to compensate the victims, hopefully the suit also helps stop at least one person from repeating dangerous behavior and prevents future tragedies from occurring.
Additional support for victims of drunk driving, including injured victims and those who have lost loved ones in DUI-related crashes, see MADD's Victim Services web portal.