At Thanksgiving, and truly throughout the year, our Northern California plaintiff's law firm is grateful for the clients who trust us to help them through what is often one of the most challenging times in their lives. We know you have choices in legal representation and we know that selecting a law firm is a very serious decision. When you engage our services, we make a commitment to serving you with top-notch legal representation, keeping you informed about the progress of your case, and partnering with you as a true teammate. We will respect you and work hard for you, never forgetting the large amount of trust you are putting in our hands.
In addition to representing people injured in a range of accidents, the Brod Law Firm also serves as a San Francisco legal malpractice law firm. Our legal malpractice work follows out of our basic values and our belief that attorneys owe a high level of duties to their clients. In the malpractice field, we work with clients whose previous counsel mishandled their legal work, either due to a grievous error or a breach of the attorney's professional duties. Attorneys are fiduciaries and owe their clients very specific fiduciary duties as well as additional professional obligations.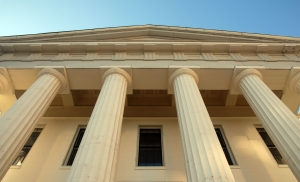 Proving a California Legal Malpractice Claim
Not every negative medical outcome will support a medical malpractice case and the same principle applies to legal malpractice. In order to support a California legal malpractice claim, a plaintiff must show several key elements: 1) That an attorney-client relationship existed (i.e. a duty was created); 2) That the attorney was negligent in the legal services provided (i.e. the duty was breached); 3) That the attorney's negligence was a proximate/direct cause of harm to the client; and 4) The amount of damages that resulted from the breach.
Expert testimony is often a key part of a malpractice claim. Should the case proceed to trial (as opposed to being settled by agreement earlier), an expert witness can help explain the details of the attorney's professional duties to a jury. Additionally, the plaintiff needs to prove that the outcome of the case would have been different had the attorney fulfilled his or her professional duties. This is a tough standard and one that requires an attorney who knows both legal malpractice law and also understands the legal issues present in the original case.
There are a few specific forms of malpractice worth mentioning beyond the more general case of negligent representation. Professional responsibility rules are very clear on an attorney's duty to keep client money separate from the attorney/law firm's own accounts. Violating that rule by comingling monies is a very serious form of malpractice. There are also certain decisions specifically left up to a client by the rules of legal practice and failing to keep a client informed or failing to consult with the client on certain issues can support a malpractice claim.
The Role of Bar Associations in Regulating Attorney Behavior
Lawyers who fail to fulfill their responsibilities to a client can face more than just a legal malpractice claims. While the civil malpractice claim is the key way to compensate an impacted client, a lawyer who violates his/her professional duties can also face censure, suspension, and even disbarment. It may seem odd that lawyers regulate lawyers, but bar associations and the attorneys that work for them take overseeing the legal profession very seriously. Most lawyers take their responsibilities to heart and these practitioners understand that attorneys who violate these serious duties pose a risk to the legal profession and the legal system as a whole. The State Bar of California provides a number of useful links on its Ethics page.
Restoring Your Faith in Lawyers & the Legal System
Determining whether you have a malpractice claim can be difficult. If you suspect you suffered a financial harm due to the negligence of your legal counsel, please call our San Francisco/Oakland legal malpractice attorney. We can help you determine if a malpractice claim is appropriate and we can represent you in your malpractice suit. There are "bad eggs" in any profession, let us help you and let us begin to restore your faith in the legal system.
See Related Blog Posts:
Legal Malpractice Lawyer Comments on Disbarment Case Against Walnut Creek Attorney
San Francisco Legal Malpractice Lawyer comments on State Bar Warnings re: Victims of the San Bruno Explosion and Fire