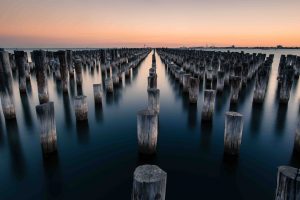 On August 6, a hazardous concentrated industrial solvent began leaking from a container vessel near Port of Long Beach. The solvent, propyl acetate, is used as a food flavoring and in fragrances, but is also a flammable liquid, according to the Long Beach Fire Department. In large or concentrated amounts, propyl acetate can harm the eyes, skin, and lungs.
The leak injured eleven shipyard workers and the response caused one firefighter to get hurt. All but one of the workers were treated at the scene for mild-to-moderate injuries while the other worker and firefighter were taken to a local hospital.
Hazardous Chemicals can Lead to Serious Injuries
Like with many hazardous chemicals, propyl acetate has the ability to cause significant injuries. While brief contact with the substance may not do much, prolonged contact or coming into contact with a concentrated amount can be dangerous. In its liquid or vapor form, it can cause eye irritation and corneal injury. If it is inhaled, it can irritate the nose, throat, and lungs as well as lead to shortness of breath, dizziness, and drowsiness. If the liquid makes its way into the lungs, it can cause lung damage or chemical pneumonia, which is potentially fatal.
In small amounts, propyl acetate has a low toxicity. However, if larger or more concentrated amounts are ingested, it may cause adverse effects. At extremely high levels, it has the potential to interfere with male fertility and cause birth defects.
Recovering Compensation After a Hazardous Chemical Exposure
If you were injured due to a chemical spill that was caused by someone else, you should contact a California personal injury attorney as soon as possible. If you were working at the time of the dangerous exposure, then you and your attorney can determine whether you are covered by workers' compensation. As a dock or ship worker, you must also determine whether your injuries are covered by a relevant federal maritime law.
However, if you were simply a passerby, guest, or customer when you were injured by the chemical spill, then you will not be covered by workers' compensation or other protections. You must work with an experienced personal injury attorney to file an insurance claim or lawsuit against the responsible party.
During a personal injury claim, it will be up to you to prove the other party's negligence led to the chemical leak and that you were injured directly by contact with the hazardous material. Once you prove all of these elements, you can seek compensation for:
Medical expenses

Lost wages

Physical pain

Mental suffering

Disability

Disfigurement

Reduced earning potential
Contact an Experienced California Personal Injury Lawyer for Help
Were you injured after coming into contact with a hazardous material from which you should have been protected? If you believe another business or individual is responsible for exposing you to a dangerous chemical, contact our experienced personal injury lawyers of Brod Law Firm at (800) 427-7020 to schedule a free consultation.
(Photo by Arnaud Mesureur)