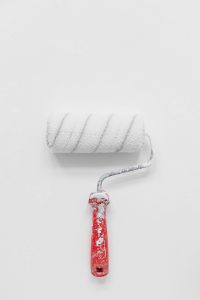 The California Department of Public Health has previously declared that childhood lead exposure poses the greatest environmental health threat to children in the state. As such, both federal and California law provide protections to ensure that exposure to lead is minimized.  Children are especially sensitive to lead exposure, and California has long been considered a leader in trying to eliminate lead exposure in children.
How are Children Exposed to Lead?
Since 1978, lead has been banned in paint in the U.S. However, especially in a city like San Francisco that has a tremendous amount of older housing stock, decades of lead-based paint still exists in many buildings. Over time, paint breaks down and is worn away. This results in dust and paint chips being released into the environment. As every parent knows, small children will put anything in their mouths, including paint chips. Furthermore, lead was a constituent ingredient in many plumbing products. When it degrades, it can enter the water supply, thereby serving as another method of introduction into the bodies of children. Finally, lead can accumulate in the dirt on the grounds of a dwelling as it sloughs off exterior painted surfaces.  The dirt can then get ingested directly or brought into the house and incidentally ingested.
What are the Health Impacts of Lead Exposure on Children?
Lead exists naturally in the environment, but it is of utmost concern when it occurs inside living areas. This is because lead is incredibly toxic, especially in children. According to the Environmental Protection Agency, lead exposure can result in many deleterious impacts in children, including:
Behavior and learning problems

Lower IQ and hyperactivity

Slowed growth

Hearing problems

Anemia

Brain, kidney and nervous system damage
Lead poses serious health risks to adults, as well, but adults are not as sensitive to the effects due to the fact that lead tends to impact the development of the body. Both the federal and California governments have imposed rules to mitigate the impact of lead across the population.
California's Lead Rules for Landlords
California bans "lead hazards" in any dwelling or upon the premises on which it is located.  The law defines "lead hazards" as:
Deteriorated lead-base paint

Lead-contaminated dust

Lead-contaminated soil

Disturbing lead-based paint without containment if the area is equal to or greater than two square feet in any one interior space or room, 20 square feet on exterior surfaces, or 10% of the surface area on the interior or exterior type of component with a small surface area (such as window sills, door jambs or mouldings)
What is the Landlord's Responsibility Regarding Lead?
It is important to note that neither federal law nor California law requires the landlord to remove lead paint. The law does, however, impose restrictions on landlords. First, landlords must disclose that a property contains lead based paint. Landlords must also give renters an EPA pamphlet regarding the dangers of lead based paint. The presence of lead based paint must be included in the lease of the property. Perhaps most importantly, the law requires that when renovations or repairs are put in place that create lead hazards, the contractor that performs the work must be lead-certified. In the case of California, the contractor must be certified by the EPA as well as by the state of California.
Remediating Lead Hazards
The best way to illustrate a lead hazard-remediation situation is to give an example. Assume you rent a home in San Francisco that was built in 1956, and the home has never been fully renovated. You have a water leak in the wall in the den that causes significant damage to the ceiling and to an interior wall. Paint is peeling off the ceiling and walls and large portions clearly need to be replaced. You call your landlord to get the situation taken care of.
First and foremost, the landlord most likely has to deal with a situation that is a lead hazard. Since the dwelling was built in 1956, it is presumed under the law that the paint contains lead.  The landlord has the option to have the paint tested but the San Francisco Department of Public Health estimates that 90% of all dwellings in San Francisco contain lead paint, so odds are that lead exists. The next step for the landlord is to ensure that whatever contractor comes in to take care of the repairs is lead certified. The contractor then must undertake the repairs in a way that complies with the law, including containment and appropriate disposal of debris and cleanup. Finally, if you, as the tenant, believe that there is an immediate health risk to you or your family, you have the right to vacate the premises without notice and the landlord is potentially liable for your alternate lodging expenses. Of course, you want to work with your landlord to resolve these issues if possible, but not all landlords are amenable to following the law in an appropriate manner.
Lead paint can be incredibly problematic for tenants. If you rent in San Francisco, know that 9 out of 10 structures contain lead paint. With this being said, landlords and tenants often have competing interests; namely, landlords want to make money and tenants want a safe place to live.  These interests often clash when lead paint is involved. There are a plethora of protections available to tenants in California, but many of them are not obvious or, if they are, they potentially place the tenant in severe conflict with the landlord. If you find yourself in a situation in which you think lead is a problem in your rented home, you need to make sure your family is safe and you need to protect your rights. The attorneys at Brod Law Firm have been protecting San Francisco and Oakland tenants for years and understand the complexities of housing and lead-based paint laws thoroughly. Put our experience and skill to work for you by giving us a call at 800-427-7020 or by clicking here to set up your initial consultation today.  
(image courtesy of Yoann Siloine)