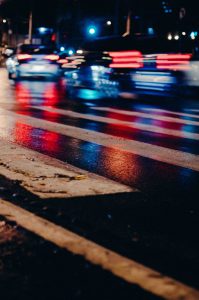 Surprisingly to most drivers in California, the state does not require drivers to have liability insurance. What the law does require, however, is that a motorist be able to show financial responsibility. There are four ways by law that a motorist can do this. The motorist must either have a:
Motor vehicle liability insurance policy

Cash deposit of $35,000 on file with the DMV

DMV-issued self-insurance certificate or

A surety bond for $35,000 from a California licensed business
What happens, then, if you are involved in an accident with someone who does not follow the law?
Uninsured or Underinsured Motorists in California
For the sake of simplicity, in this article, the term uninsured motorist will refer to anyone who has not exercised any of the four options above. It has been estimated that 15.2% of motorists in California are uninsured. This equates to almost one in six drivers who are on the road illegally.  When taken as a whole, this means that there is a real and substantial risk of being involved in an accident with one of them.
How can You Protect Yourself Before an Accident Happens?
For starters, you should understand that California law allows for Uninsured and Underinsured Motorist Insurance. This enables you to protect yourself before an accident happens. Of course, whether you choose to add the expense of this type of insurance is a decision that you need to make based on the costs and benefits in your particular circumstances. One important consideration in whether you undertake the additional expense of this type of coverage is what the minimum insurance requirements in California are. California requires minimum liability coverage of:
$15,000 for death or injury of any one person

$30,000 for death or injury of more than one person

$5,000 for damage to the property of another person
Liability insurance does not cover damage or injury to your vehicle or to you or your passengers.
After an Accident
After an accident with an uninsured or underinsured motorist, you have several options that you can pursue. If you have coverage, you file a claim with your insurance company and rely on your coverage to protect you. As with any property insurance, if you file a claim, there is a chance that your rates may be raised or the insurer may deny your claim.  If you do not have coverage, you will be put in the position of having to try to recover for your injuries from the motorist who injured you.
How do I Recover for My Injuries?
If you incur medical bills, property damage or other expenses as a result of the accident, you are still responsible for taking care of the bill. If you try to obtain a settlement from the at-fault uninsured driver and fail, you are in a position in which you have to file a claim in court in order to recover for your injuries.
An experienced personal injury attorney can provide guidance and help you receive the results you deserve when you have suffered an injury or property damage from an uninsured or underinsured motorist. The legal professionals at Brod Law Firm have years of experience in helping injured drivers recover from motorists who do not have adequate insurance. If you are in the San Francisco, Oakland, or Sonoma area and you have been in an accident with an uninsured or underinsured motorist, we can help. Give us a call at 800-427-7020 or click here to set up your initial consultation and see what we can do to help you get the right results.
(image courtesy of Daniel Monteiro)